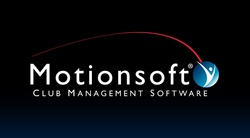 Our mission is to create active communities through innovative fitness centers
Silver Spring, MD (Vocus) March 30, 2010
Motionsoft Inc, a leader in member relationship management (MRM) applications and financial services for the health club industry, announced today that Urban Active, one of the most iconic brands in fitness, has chosen Motionsoft as their club management and payment processing technology provider.
Urban Active, recently ranked #3 on the Health.com list of Healthiest Gyms in America, will integrate Motionsoft's versatile and growth-oriented fitness software across their full-service fitness centers. The rapidly growing company expects to be located in over 30 communities in 6 states by the end of 2010.
"Our mission is to create active communities through innovative fitness centers" said CEO Royce Pulliam. "Motionsoft understands the high energy, full-service experience Urban Active delivers to our members as well as any vendor in our industry. Their expertise lets our clubs enhance that experience from a technology standpoint, and benefits our members and staff alike."
"Urban Active is one of the premiere full-service centers in fitness. Rapid growth like theirs requires technology that can expand with ease yet be the most advanced in member relationship technology", said Motionsoft CEO Al Noshirvani. "We are thrilled that they turned to Motionsoft to enhance their unique member experience via our technological capabilities."
About Motionsoft:
Motionsoft is a leading provider of club management software and web solutions. We specialize in providing customer relationship management, facility management, and financial services for the health club industry, with nearly 2000 clients in the USA, Mexico, Canada, and Europe, including commercial gyms, family activity facilities, schools, universities and hospitals/ corporate-based wellness facilities.
For more information visit http://www.motionsoft.net or http://www.urbanactive.com.
###