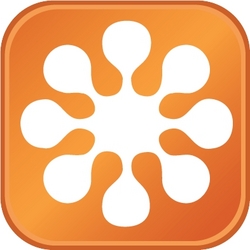 New York, NY (PRWEB) July 22, 2009
Xyberhome Inc. announces the launch of Clusterurl.com a service enabling people to cluster, share and discover more on the web.
Former eBay executive helps secure $700K Angel funding.
Joel Durr is currently acting as business angel and controlling influence of clusterurl.com until a full time CEO is appointed. Joel has extensive experience in steering high growth having driven the expansion of eBay business units across Europe as eBay CFO in their early days.

Joel Durr explains, "Our goal is to improve how people collect, share and find things on the web. We believe that social recommendation and referral of contextually relevant things will be the new search for the next decade. Our vision is that human clustering of web content will help index the web into context that search machines and link popularity alone could never achieve."  
Durr continues: "We believes effortless integration into the web browsing experience is key to achieving human powered clustering of information on the web. To this end, we are excited to introduce our first web browser software integration. The Cluster tabs add-on for Firefox developed by leading browser specialists Glaxstar enables people to create clusters of contextually relevant things on-the-fly simply by merging browser tabs into 'cluster tabs'. Cluster tabs have the benefit of reducing the number of tabs kept open, which for many of us is a very welcome thing."

Clusterurl.com has received $700,000 of angel funding to date from undisclosed investors and is currently in discussion to raise the same amount again for the next phase of their road map. It's first stage business model is based upon serving highly contextually relevant ads within cluster index pages, this model will develop as future road map features are introduced including a forthcoming publisher model.
With the launch of Clusterurl.com and the Clusters add-on for Firefox, Xyberhome is announcing it is now seeking an entrepreneurial CEO to lead the new venture.
Glaxstar founder & CEO Ian Hayward said, "Glaxstar is pleased to be involved with this exciting product. Having authored both the cluster tabs add-on for Firefox add-on and the clusterurl.com web application we are pleased the service operates without registration being required. Just like search, it's something you can 'do' without the unnecessary step of creating an account. The product roadmap we've outlined will see the evolution of different types of clusters from anonymous to personal clusters, group clusters and eventually publisher and private clusters.
The Cluster Tabs for Firefox Add-on can be download for Firefox at: https://addons.mozilla.org/en-US/firefox/addon/12183
Clusters can be created without the use of the Firefox add-on at: http://www.clusterurl.com/create
A Google map application showing 1000 most recently created clusters from around the world.
About Xyberhome
Xyberhome Inc is based in New York with a dedicated team of Five. Off the back of patents filed in 2006 the company has plans to continue major development and expansion.  There are plans to release the first of these further innovative web applications in the autumn, complementing the current portfolio.   
About Glaxstar
Glaxstar are world leading browser specialists with many years of experience developing industrial strength add-ons for clients including del.icio.us, Digg, Google, Nike, Yahoo, Mozilla, Paypal, eBay and Microsoft.  Glaxstar Founder & CEO Ian Hayward is a mozilla contributor and can be reached at ian (at) glaxstar (dot) com | ian.hayward (at) spreadfirefox (dot) com | http://www.twitter.com/ianhayward  he also occasionally blogs at http://www.ianhayward.com
Review Editors Notes: Clusters tabs for Firefox Highlights.

Every cluster tab you create or edit has a public & anonymous Cluster URL (clusterurl.com) automatically published on the web, which means it's simple to share your cluster tabs with friends and for others to find interesting clusters of sites you've made!
No registration & public & anonymous
No sign up, simply install and go. Cluster tabs for Firefox and clusterurl.com are anonymous, public and free.
When you add or remove tabs from a cluster tab, a copy is made automatically and a new public and anonymous clusterURL is spun out into the web!
As you cluster tabs into topics you are interested in you naturally create high contextual relevance between the things you cluster together.
Decrease memory, increase speed
The Cluster Tabs for Firefox add-on  held within a cluster tab stop using memory which means your browser will perform better with less tabs open.
Tabs within a cluster tab retain history which means that you can carry on from where you left off. Close any tab and it will return to the cluster tab it came from.
Browsing history remains private

History of tabs inside public cluster URLs is stored in your browser only. No one sees anyone else's history. Other peoples browsers adds their own history as they start to use tabs within cluster tabs.
For more information visit clusterurl website
Copyright notices
Clusters, Clusterurl and Cluster Tabs are trademarks of Xyberhome Inc. Mozilla, Firefox and their respective logos are the registered trademakrks of the Mozilla Foundation. Glaxstar is the registered trademark of Glaxstar Ltd (Europe) and Glaxstar Inc (USA).
###