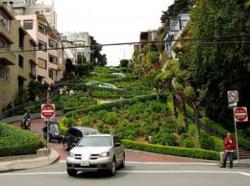 San Francisco, CA (Vocus/PRWEB) February 22, 2011
Between all the hills and increased stop-and-go traffic as more vehicles take on the streets of San Francisco, clutch troubles are on the rise. With over 20 years of experience, Jim Gavney, owner of Emerald Auto Repair San Francisco, says to watch out for slipping, dragging, and noise and get the clutch problem fixed before it turns into a more costly problem to repair.
The clutch is the part of a manual transmission automobile that connects the transmission to the engine.When the clutch is disengaged the engine and the tires both turn together. Engaging the clutch disconnects the engine from the drive train to allow the driver to shift gears or stop the vehicle without making the engine stall out.
One of the most common problems with the clutch is slipping. Slipping occurs when the clutch fails to fully connect the engine to the drive train even when the pedal is fully depressed. Signs of a slipping clutch include poor gas mileage; a rapid increase in RPMs when pressing the gas, even though speed increases only gradually; and engine difficulty on hills or when carrying a heavy load. A slipping clutch may be caused by normal wear and tear, especially from stop-and-go city driving; an oil leak; worn out friction material on the flywheel; or a bad hydraulic master or slave cylinder.
A dragging clutch is one that fails to disengage properly. The pedal will stick to the floor instead of popping up after about three seconds. This can cause difficulty shifting from neutral into gear, and the engine may stall out. Common causes of a dragging clutch include low hydraulic fluids, air in the hydraulic line, a broken release cable, a faulty cylinder, or a bent clutch disc.
Another common clutch problem is excessive noise. A driver may hear a growling, grinding, squeaking or chirping noise when switching gears, depending on what is causing the problem. Excessive noise has many possible causes, and is a serious sign that something needs to be adjusted. Taking a car in to the mechanic at the first sign of noise can head off more costly repairs
.
Jim Gavney frequently sees these and other clutch troubles, and wants to help San Franciscans save on the inevitable costs associated with clutch repair by offering to beat written quotes for clutch repair from any other mechanic in San Francisco.
For additional information about Emerald Auto Repair San Francisco clutch repair or other services, call them at (415) 666-2828 or visit their website at http://www.emeraldautorepairsanfrancisco.com/.
About Emerald Auto Repair
Emerald Auto Repair is a family-owned and operated auto repair shop shop located in the Richmond District that specializes providing car owners in [San Francisco with oil change, brake repair, clutch replacement, radiator, timing belt, and water pump services. Jim Gavney has over 20 years' experience and his crew members have a least five years' experience. They are skilled in all aspects of auto repair and utilize state-of-the-art diagnostic tools.
###