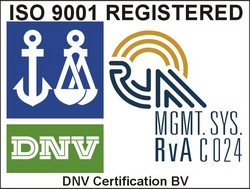 "We took particular note of key efforts like Clutch Group's tracking and analysis of productivity and defects data, management of skills and human resources, comprehensive maintenance of IT inventory and effective project planning."
Bangalore (PRWEB) March 2, 2010
Adding to its prestigious catalogue of uncompromising international certifications, global legal solutions provider Clutch Group has attained the ISO 9001:2008 certification, the most recent quality management system standard released by the International Organization for Standardization (ISO).
ISO 9001 is the internationally recognized standard for the quality management of businesses, and prescribes systematic control of activities and processes that deliver services to clients, ensuring that the needs and expectations of customers are met.
To qualify for the certification, Clutch Group's project managers and service delivery teams had to demonstrate the workflow process for each of the company's individual legal services to Det Norske Veritas (DNV) India, an independent auditor headquartered in Norway. Clutch Group's processes at the management and service levels were methodically assessed to determine if they met the ISO's superior standards for quality control, assurance and improvement.
"Clutch Group has always worked to surpass increasingly stringent, self-imposed quality management specifications, and this certification validates those steadfast efforts," said Clutch Group CEO Abhi Shah. "By sharply analyzing industry best practices and translating them into implementable strategies, Clutch Group has constructed a dependable system for delivering routine legal services with exacting precision."
"This significant achievement proves that Clutch Group not only meets superior standards at the management rank, but also ensures dedication to those principles throughout the entire organizational structure," said Clutch Group COO Dinesh Sawant.
ISO 9001:2008 compliance guarantees that employees at all levels act in accordance with quality policies and procedures that meet or exceed strict ISO standards. Adherence also requires ongoing quality monitoring, record keeping and continuous improvement measures. Clutch Group is among the first organizations to achieve the ISO 9001:2008 certification for each LPO service vertical, including document review, contract management and legal research.
Expressing satisfaction over Clutch Group's comprehensive preparedness and detail-oriented approach to quality, DNV auditors Nanjappa Bangalore and Uday Nagarkatti said, "We took particular note of key efforts like Clutch Group's tracking and analysis of productivity and defects data, management of skills and human resources, comprehensive maintenance of IT inventory and effective project planning."
About Clutch Group:
Clutch Group is a global provider of legal support services with expertise in cost-effective litigation document review, end-to-end contract management, legal research, and compliance services. The company, which ranked as the #1 Legal Process Outsourcing firm in the Black Book of Outsourcing in 2008 and 2009, offers focused legal services to Fortune 500 clients and leading global law firms. Clutch Group's workforce includes more than 300 attorneys and paralegals across the United States and India. Clutch Group is led by a team with demonstrated legal expertise, unparalleled domestic and offshore outsourcing experience and superior law firm management skills. Visit Clutch Group on the Web at http://www.clutchgroup.com.
###