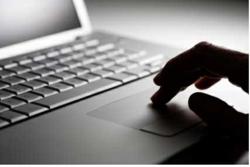 Continuing Education is a great way to develop well-rounded employees who are committed to the organization.

-Nathan R Mitchell MBA, CPBA, CPMA
Tulsa, OK (PRWEB) February 08, 2013
Studies show that online education is a cost-effective method for growing businesses to meet its leadership development and business training needs. That's why Nathan R Mitchell, founder of the Tulsa business coaching company, Clutch Consulting LLC, has decided to expand its service-offerings to include an online curriculum.
"Online leadership training is a cost-effective method for businesses to enhance overall productivity in the workplace," says Mitchell. "Continuing Education is a great way to develop well-rounded employees who are committed to the organization."
Whether you are in need of an all-inclusive, cost-effective Human Resources Training & Development solution, or you are simply looking for tools and resources to supplement your existing programs, Clutch Consulting can tailor a training program to meet the needs of your business.
"I really wanted to offer a training solution that was designed to maximize participant learning while minimizing time away from the job," admits Mitchell. "Company budgets are tighter than they've ever been. Businesses today need solutions that allow their employees to work at their own pace, or during downtime. Fortunately, we found that solution."
Clutch's new training offerings provide supervisors, team leads and managers, with valuable training in leadership skills, sales proficiency, productivity, customer service, and talent management.
Course features include high-quality video scenarios, a custom learning center, full bookmarking capability, interactive quizzes, self-awareness inventories, simulated practice, and more.
"Our new online training platform will help today's busy HR professionals and small business owners connect employees' skillsets with real-life business challenges," says Mitchell.