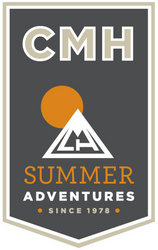 Banff, AB (Vocus) April 12, 2010
What better incentive to keep guests going on a challenging hike, an arduous mountaineering ascent or the conquest of the hair-raising via ferrata route, than to put them alongside great explorers who have conquered the outer limits of space and the depths of the deep sea? As part of its new Summer Adventures program, CMH (Canadian Mountain Holidays) is doing just that for some of its fortunate guests—who, come summer 2010, will be able to explore the remote Columbia Mountains with great Canadian explorers Dr. Joe MacInnis and Dr. Roberta Bondar.
From July 24 to 27, 2010, guests at the Bobbie Burns Lodge will have the opportunity to meet Dr. Joe MacInnis, the best-selling author and Canadian conservationist who led the first team of scientists to dive under the North Pole and was among the first to dive to the wreck of the Titanic. And from August 17 to 20, 2010, the Bugaboo Lodge will welcome Dr. Roberta Bondar (August 17-20), who is well-known as Canada's first woman astronaut and the world's first-ever neurologist in space.
And after CMH Summer Adventure guests have had a chance to go for a swim, take a hot-tub soak and enjoy a much-deserved gourmet family-style dinner back at the lodge after a long day of exploration in the mountains, these great Canadian explorers will be on-hand to meet and talk with guests and give special evening video presentations.
These 3-night trips are priced from CAD$2,490 (approx. US$2,447) per person, based on double occupancy and exclusive of HST.
For more information, please visit: http://www.cmhsummer.com.
About Canadian Mountain Holidays (CMH Summer Adventures):
Offering heli-skiing since 1965, Canadian Mountain Holidays is the oldest and largest heli-skiing and heli-hiking operator in the world. From their head office in Banff, Alberta, CMH operates helicopter adventures from 11 different areas located in the Bugaboo, Purcell, Selkirk, Kootenay, Monashee, and Cariboo ranges of British Columbia, Canada. Helicopter skiing takes place from December through April. Summer Adventures including hiking, walking, mountaineering, and via ferrata adventures take place from July into early September.
###