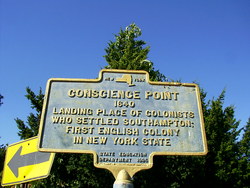 We have designed with ShoreGuard vinyl sheet pile many times in the past and are comfortable with its performance and longevity.
Atlanta, GA (Vocus) September 21, 2007
ShoreGuard vinyl sheet pile, manufactured by Crane Materials International (CMI), was chosen to protect Conscience Point Marina which is owned by the town of Southampton, NY. The marina is famous for being the site where Manhattan socialite Lizzie Grubman drove her SUV into a crowd of people, which resulted in high profile media coverage.
Conscience Point had a 20 year old timber bulkhead that was near failure from marine borer attack. The engineering firm of Cashin Associates was selected to design the new bulkhead and manage the entire construction project.
The firm did an analysis on several possible seawall materials which included timber, steel, concrete and composite sheet piling. Treated timber was immediately rejected because the town of Southampton no longer allows the toxic CCA treatment in any of its waters. The EPA has outlawed the use of CCA in any freshwater application and many responsible townships and municipalities have followed suit to protect the sensitive marine ecosystem.
Steel corrodes and concrete is susceptible to cracking in colder climates.
"In the end, ShoreGuard vinyl sheet piling is the best product for the best price which was in the best interest of our client", said Jim E. Gladysz, Senior Vice President and John Perrotta, Project Manager from their offices in Hauppauge, NY. "We have designed with ShoreGuard vinyl sheet pile many times in the past and are comfortable with its performance and longevity."
The forward-thinking engineers knew that vinyl sheet piling is only one component of a seawall and many other critical components are often overlooked. Again Cashin Associates looked to CMI to provide modern components. The walers and cap used on the project are anodized aluminum and the tie-rod system is specially coated to protect against the harsh marine environment. The result is a complete seawall solution which will last significantly longer than any other alternative.
Terry Contracting & Materials Inc. of Riverhead, NY was awarded the contract for seawall construction as well as site work including the parking lot, landscaping, drainage, sidewalks and septic system. Construction began in October of 2006. The scope of the bulkhead project was over 900 linear feet of seawall with an average eight foot exposure, tied back into a poured concrete anchor system. The 23' ShoreGuard vinyl sheet pile was driven to a median depth of 15' using an excavator mounted vibratory plate compactor supplemented by a water jet. "We have been installing ShoreGuard sheet pile for over ten years and it has come a long way" said Bob Terry, President. "The newer materials manufactured by CMI are more rigid and stable which makes them easier to install."
In the 20 plus years that Bob's company has been doing marine construction they have installed every seawall material available. "Coatings often fail on steel sheet pile after a couple of years. Vinyl does not corrode and stays more attractive over time", said Bob. The project was completed in May of 2007 -- on time and on budget.
There are many seawall products available to today -- some old or ancient -- and also many modern solutions. The owners of Conscience Point Marina have a new seawall constructed from modern materials that will far outlast any other available option. Maintenance cost will be little to none and the seawall will look beautiful for many years to come. The contractor appreciates ease of installation and the engineers feel confident in specifying a proven product that will serve their clients well and save them money.
CMI Waterfront Solutions is the new vision of waterside life. We offer a complete line of waterfront solutions including seawalls, docks, piers, and gangways.
Stacy Acton
CMI Waterfront Solutions
800-256-8857 Ext 1132
770-262-0375 Cell
http://www.cmiwaterfront.com
###