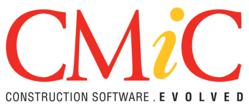 Lower minimum hardware requirements and flexible pricing models will democratize construction IT and CMiC intends to be at the forefront of that change
Toronto, ON (PRWEB) November 10, 2011
CMiC, the leader in creating advanced, open, enterprise-wide software solutions for project based organizations, unveiled X Cloud - its enterprise cloud services platform – at Connect 2011, the 13th annual CMiC user group conference in Las Vegas, NV. CMiC X Cloud will deliver the complete suite of CMiC's award winning enterprise construction management functionality in addition to a number of value added services.
Clients will be able to use CMiC X Cloud as their disaster recovery environment. The X Cloud environment will offer secure offsite replication, and in the event of a disaster, will be scalable to accommodate user's increased requirements during a crisis. Clients will also be able to use X Cloud as their production environment. CMiC Tools 2.0, an Oracle ADF rapid application development toolset for developing b2b enterprise applications, will be available in the X Cloud and is expected to eliminate existing barriers to innovation, giving greater numbers of users the opportunity to build custom applications and functionality. Development of CMiC X Cloud focused on providing a framework that was optimized for CMiC Open Enterprise v10, CMiC Open Enterprise v10X and CMiC X Projects. The result is an elastic, multi tenant environment backed by a battery of security features.
According to Bassem Hamdy, Chief Marketing Officer at CMiC, "X Cloud will serve as the platform for a significant number of CMiC's future products and services. CMiC recognizes that cloud computing is changing the construction IT landscape by making top tier solutions more accessible across the board from a hardware and financial perspective. Lower minimum hardware requirements and flexible pricing models will democratize construction IT and CMiC intends to be at the forefront of that change".
About CMiC
CMiC is the leading provider of complete, integrated and advanced enterprise level software solutions for construction and capital projects. For nearly four decades, CMiC has partnered with the largest and most technologically progressive AEC firms and capital project owners in North America, gaining detailed insight into the unique business needs of the industry. From that experience, CMiC has created CMiC Open Enterprise v10, the most advanced construction and capital project software solution ever developed. Combining an incredibly flexible technological infrastructure with a philosophy of total integration, CMiC Open Enterprise v10 lowers costs, improves productivity and increases interoperability.
###