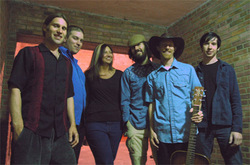 Corning, NY (Vocus) December 6, 2009
Let someone else do the holiday cooking – in glass. The Corning Museum of Glass hosts 2300°: Homecookin' on Thursday, December 17, from 5:30 p.m. to 7:30 p.m.
Museum glassmakers will prepare a holiday feast out of glass on the Hot Glass Show stage, while in the Museum the local Finger Lakes Culinary Bounty organization provides samples of holiday cookies made from local ingredients. Finger Lakes Distilling will offer tastings of their high-quality spirits handmade from locally grown fruits and grains.
Live music is provided by Ithaca-based Sim Redmond Band, which features a roots rock sound tinged with reggae-style beats.
The Museum's 14-foot glass ornament tree, boasting more than 2,000 handmade glass ornaments, provides a festive backdrop for the event.
Admission to the event is free. Food and drink will be available for purchase, along with complimentary hors d'oeuvres. A free shuttle bus will run from the Museum's main parking lot off Rt. 17/I-86, exit 46, until 8:30 p.m.
At 2300°, hot glass gets exciting—and so do things at The Corning Museum of Glass! 2300° is a series of free, themed, art happening events at the Museum and each 2300° evening event features unique glassmaking demonstrations, live music and food and drinks.
Save the dates for these upcoming 2300° events:
January 21 – 2300°: Smokin' Hot
February 18 – 2300°: Birthday Bash
March 18 – 2300°: St. Patrick's Day
May 27 – 2300°: Glass Fest
The Corning Museum of Glass (http://www.cmog.org) is home to the world's most comprehensive and celebrated collection of glass, with more than 45,000 objects reflecting 3,500 years of glassmaking history. An independent, non-profit, educational institution, the Museum is dedicated to the art, history, science, research and exhibition of glass. The Museum is open from 9:00 a.m. to 5:00 p.m. every day and from 9:00 a.m. to 8:00 p.m. in the summer. Children and teens, 19 and under, receive free admission.
# # #