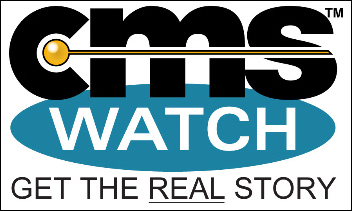 We are not making value judgments here
Silver Spring, MD (PRWEB) April 19, 2007
CMS Watch, a vendor-neutral analyst firm that evaluates content management, enterprise search, and portal technologies, has found that some of the biggest Enterprise Content Management (ECM) Suite vendors are experiencing the most change right now, and therefore, customers' erstwhile "safest" bets might also carry significant near-term risks.
This analysis stems from research CMS Watch conducted for its "ECM Suites Report," released today, which evaluates 30 vendors from 5 continents.
CMS Watch principal, Alan Pelz-Sharpe, served as lead analyst. "As enterprises increasingly see ECM technology as strategic, customers naturally look to avoid risks in product selection," said Pelz-Sharpe. "However, buyers should understand that some of the biggest names in this business are undergoing substantial transformation that will lead to shifting road maps and product sets over the next few years," Pelz-Sharpe added.
For example:

Microsoft Office SharePoint Server ("MOSS") 2007 represents a huge amount of new code that is likely to see significant revisions over the next two years
IBM is reconciling acquired FileNet ECM technology with its own duplicative capabilities, while supporting numerous search technologies
Open Text continues to rationalize a plethora of overlapping products and architectures after multiple acquisitions, including Hummingbird.
Stellent's tools and approach are likely to see major change under new owner, Oracle
While product and institutional evolution is healthy, highly rapid or unduly tepid change can raise different types of risk to enterprise technology investments. To plot the current state of product and vendor evolution among major ECM Suite suppliers, CMS Watch has developed a "Vendor Risk Profile."
[This image is available online at:
http://www.cmswatch.com/images/CMS-Watch-ECM-Vendors.tif (high res)
http://www.cmswatch.com/images/CMS-Watch-ECM-Vendors.png (low res)]
"We are not making value judgments here," clarified CMS Watch founder Tony Byrne. "There is no 'magic' or 'leading' square." Rather, Byrne added, "Buyers should understand that different vendors carry very different sets of risks, and therefore enterprises need to carefully match their tolerance profile against the current state of any potential supplier." For example, Byrne noted, "Some buyers are going to be more comfortable than others working with a tool that has just been overhauled, like SharePoint."
The ECM Suites Report closely examines 10 major document and records management vendors:
Alfresco
EMC|Documentum
Hyland
IBM/FileNet
Interwoven
Microsoft
Open Text/Hummingbird
Oracle/Stellent
Vignette
Xerox
The report also includes shorter profiles of 20 other offerings, e.g., CA/MDY, Docubase, NewGen, Nuxeo, Objective, Saperion, TOWER, Xythos, and more.
The report is available for purchase at http://www.cmswatch.com.
About CMS Watch
CMS Watch(tm) is an analyst firm that provides an independent source of buyer's advice on content management, enterprise search, and portal technologies. Through highly detailed technical evaluations, CMS Watch helps sort out the complex landscape of potential solutions so that project teams can minimize the time and effort to identify and evaluate technologies suited to their particular requirements. To retain its independence as a vendor-neutral analyst firm, CMS Watch works solely for solutions buyers and never for the vendors it covers.
CONTACT:
Kristie Hughes, Marketing Director, CMS Watch
Tel: +1 202 966 6999; E-Mail: khughes@cmswatch.com
###