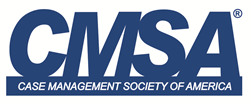 Little Rock, AR (PRWEB) July 23, 2014
The Case Management Society of America (CMSA) today launches registration for the 2014 Day on the Hill, a one-day event that will bring together CMSA members and leadership with the goal of bringing awareness to Congress on the importance of case management to the delivery of health care. This event will take place on September 10, 2014, at the U.S. Capitol Visitors Center in Washington, D.C.
The annual CMSA Day on the Hill provides participants with the opportunity to play a direct role in the legislative process by meeting with House and Senate representatives, highlighting the critical role that case managers play in healthcare delivery, and ensuring that case managers are speaking for case managers.
Attendees of the 2014 Day on the Hill will have the opportunity to explore how to utilize local networks for grassroots legislative success by experiencing first-hand the legislative process as well as exploring current public policy that is affecting case managers. Resources and tools will be provided to attendees to aid in legislative discussions, and members of CMSA's Public Policy Committee as well as CMSA leadership and other experienced CMSA members will be on-hand to guide first-time attendees.
CMSA will host an informational webinar about the event on August 7 at 12:00 p.m. CDT. To register for this webinar, please visit http://ow.ly/zkfdI.
Attendance for the 2014 Day on the Hill is open to and provided at no additional cost with CMSA membership. If you are a CMSA member who is passionate about association issues and wants to make a difference by advocating with fellow healthcare professionals from across the country, you won't want to miss this event!
To learn more and register for the 2014 Day on the Hill, please visit http://www.cmsa.org/policymakers.
About the Case Management Society of America
Established in 1990, the Case Management Society of America is the leading non-profit association dedicated to the support and development of the profession of case management. CMSA serves more than 10,500 members, 15,000 subscribers, and 75 chapters through educational forums, networking opportunities, legislative advocacy and establishing standards to advance the profession. For more information, visit http://www.cmsa.org or follow CMSA on Twitter @CMSANational.