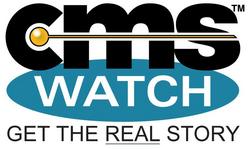 Although many customers avoid SharePoint for Web CMS projects, they may still adopt it heavily for document collaboration -- therefore they have to figure out how to integrate documents with web publishing systems, especially on Intranets
Boston, MA, USA (PRWEB) October 9, 2008
Many Web Content Management Systems (CMS) vendors have spent the last year trying to differentiate on SharePoint integration, but the results have been mixed, according to new research from CMS Watch, an independent analyst firm that evaluates content technologies.
This conclusion stems from the most recent release of The Web CMS Report 2009, in which CMS Watch interviews web content management customers around the globe to evaluate forty solutions in the marketplace.
"Although many customers avoid SharePoint for Web CMS projects, they may still adopt it heavily for document collaboration -- therefore they have to figure out how to integrate documents with web publishing systems, especially on Intranets," said CMS Watch Analyst, Jarrod Gingras.
Many Web CMS vendors -- including RedDot, FatWire, Immediacy, and others -- have responded this year with new or updated "connectors" that enable web publishers to access documents in SharePoint's repository. However, these connectors vary widely in scope and functionality. Some are bi-directional, while others are not, and not all can access SharePoint libraries as well as SharePoint lists. "A prudent customer comes to the table with specific requirements and test plans here," explained CMS Watch founder Tony Byrne.
CMS Watch also found:

Other .NET-based CMS suppliers are thriving. In addition to Sitecore, Ektron, GOSS, Immediacy, and others, CMS Watch has begun coverage of Telerik and the open source DotNetNuke platform.
As more CMS vendors focus on interactivity management and dynamic page delivery, customers still report pervasive challenges deploying friendly URLs and accessible, search-optimized HTML code.
Some CMS vendors are renewing their emphasis on vertical industry solutions. "This is not a new phenomenon, but we're seeing it particularly among the larger 'ECM' vendors, who frequently cannot compete effectively on their Web CMS technology alone," commented CMS Watch Analyst, Kas Thomas
The Web CMS Report 2009 -- published since 2001 and now in Version 15 -- provides a comprehensive overview of forty web content management products and identifies current best practices. The Report is available in Global and European editions, and can be purchased online from CMS Watch .
About CMS Watch
CMS Watch(tm) evaluates content-oriented technologies, offering head-to-head comparative reviews of leading solutions. Through highly detailed technical evaluations, CMS Watch helps sort out the complex landscape of potential solutions so that buyers can minimize the time and effort to identify technologies suited to their particular requirements. To retain its independence as a totally impartial analyst firm, CMS Watch works solely for solutions buyers and never for vendors.
###