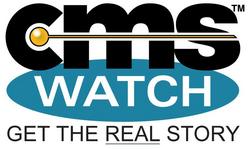 This is a total cop-out on behalf of the vendors
Philadelphia, PA (PRWEB) April 1, 2009
The "E20" group of major ECM vendors will conclude their summit meeting at the AIIM Expo today with a communiqué urging enterprises to permanently suspend efforts to manage content, according to independent industry analyst firm CMS Watch.
The communiqué will cite research indicating there has been three-fold increase in enterprise digital content over the past two years. "At this rate, all our customers are screwed anyway," said a source close to Cyclopes Software CEO, Celia Arkives, "and all the technology in the world isn't going to save them."
"I can totally understand it," says CMS Watch principal Alan Pelz-Sharpe, "hell, we can't even manage our own documents." CMS Watch recently reverted to its f: drive after a failed, four-year effort to implement a commercial document management system.
The E20 group of Enterprise Content Management vendors represents more than 90% of all ECM implementations worldwide, and their summit meetings are widely seen as a bellweather for future trends and standards. Previous summit communiqués had urged public funding for universal ECM adoption, as well as a ban on the term "document management."
"We were going to suggest taxonomies as an answer to organizing all this information," said a source close to U-Manage Software CEO, Sharey Drives, "but we couldn't really figure out what a taxonomy was, anyway, so we just gave up." Drives continued, "And if we were giving up, what are our customers to do?"
Some industry observers criticized the vendors' abdication. "This is a total cop-out on behalf of the vendors," argued CMS Watch analyst Jarrod Gingras, "I don't see why everyone doesn't just use Facebook to manage their enterprise content."
Not all ECM vendors are bracing to fire their customers. Singaporean start-up Wall*e Software released an innovative new offering that skips over business-critical content to find, compact, and store all of the useless information found in your the enterprise. "We pack up all your junk into neat cubes of data," says Wall*e CMO Bill Presentment, "so you can stack it up in the hope that future generations of employees will return and re-use it some way."
Pausing mid-tweet, CMS Watch analyst Kas Thomas opined, "This really reflects a lack of vision and execution, fundamentally grounded in an inability to articulate a leveraged Cloud story on a go-forward basis."
Today, CMS Watch also announced an update to its "ECM Suites Report 2009," which evaluates 30 ECM solutions head-to-head. The Report is available for purchase online at http://www.cmswatch.com. However, CMS Watch founder Tony Byrne remained glum, asking no one in particular, "what on earth are we going to do next?"
The AIIM Expo continues today and tomorrow in Philadelphia, Pennsylvania, USA.
About CMS Watch
CMS Watch(tm) (http://www.cmswatch.com) is an analyst firm that provides an independent source of buyer's advice on content technologies. Through highly detailed product evaluation reports, CMS Watch sorts out the complex landscape of potential solutions so enterprise project teams can readily identify and assess technologies suited to their particular requirements. To retain its independence as a vendor-neutral analyst firm, CMS Watch works solely for solutions buyers and never for vendors.
###