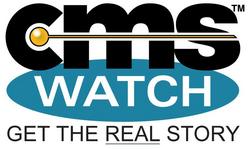 Technology buyers around the world have many of the same basic questions
Silver Spring, MD, USA (PRWEB) October 30, 2008
CMS Watch, an independent analyst firm that evaluates content technologies, has developed a series of online courses to help business and technology managers become more informed customers and decision-makers.
At a time when digital content doubles every three years, there is a worldwide shortage of expertise in how content technologies work. "Much of that expertise lies with vendors or integrators who have a vested interest in a particular solution," noted CMS Watch principal, Theresa Regli, "and therefore enterprise technology selection and strategy teams have to work hard to find trusted advice."
CMS Watch is helping to fill this knowledge gap by providing vendor-neutral expertise on how different types of content technology tools really work, with online courses based on analytical frameworks developed for CMS Watch product evaluation reports.
Each course is designed to give managers the smarts to engage with vendors and consultants on equal terms, to make the right decisions going forward about whether, where, and how to employ content technologies in their enterprises.
CMS Watch's latest course, announced today, teaches business managers how to evaluate and "place" SharePoint within their enterprise. Other courses include introductions to Web Content Management and Enterprise Content Management technologies. Future courses will cover E-Discovery, Digital Asset Management, Portal, Web Analytics, and Social Software technologies, as well as web operations management and comparative web application development platforms.
Developed and narrated by CMS Watch experts and selected partners, each course packs a dense amount of information into four hours, via digestible one-hour modules. "Participants can follow a course from any network-accessible computer, anywhere in the world, at their own pace," noted CMS Watch principal, Alan Pelz-Sharpe.
"Technology buyers around the world have many of the same basic questions," said CMS Watch founder, Tony Byrne, "so we decided to put what we know about how these technologies really work into a format where customers can learn what they need to know without leaving their offices."
The courses are available online at: CMS Watch Online Education.
About CMS Watch
CMS Watch(tm)(http://www.cmswatch.com) evaluates content-oriented technologies, offering head-to-head comparative reviews of leading solutions. Through highly detailed technical evaluations, CMS Watch helps sort out the complex landscape of potential solutions so that buyers can minimize the time and effort to identify technologies suited to their particular requirements. To retain its independence as a totally impartial analyst firm, CMS Watch works solely for solutions buyers and never for vendors.
###