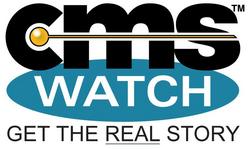 The involvement of enterprise focused vendors is bringing about a profound change, and buyers of XML/CCM technology will need to review their own strategies accordingly
Boston, MA and New York, NY (PRWEB) April 10, 2009
Component Content Management (CCM) technology, (which allows enterprises to manage text content as componentized chunks of information rather than documents or web pages), has till recently been the domain of a wide collection of small niched software vendors, now ECM vendors along with large digital publishing companies are starting to take control of the space, potentially bringing XML to the masses.
"Component content management has traditionally been the purview of the technical industry, but increasingly organizations are adopting DITA and CCM to create sales and marketing, policies and procedures, and regulatory material," notes Ann Rockley, lead analyst for The XML & Component Content Management Report 2009.
The report found:

IBM is building a strategic presence witnessed by its recent integration of DITA with IBM FileNet Content Manager in partnership with Quark XML Author
Microsoft has signaled an interest in the space with the promotion of Intelligent Content Framework
Open Source options are now available through Alfresco via DocZone and Componize
Adobe and Quark have moved publishing from technical XSL-FO (XML formatting language) to high end digital media delivery
EMC and Mark Logic have taken content retrieval to new levels with intelligent XQuery and dynamic delivery
"The involvement of enterprise focused vendors is bringing about a profound change, and buyers of XML/CCM technology will need to review their own strategies accordingly," said CMS Watch Principal Analyst Alan Pelz-Sharpe.
These findings were released with The XML & Component Content Management Report 2009. This edition of the report adds nine new vendors that includes 12 major CCM suppliers, six prominent XML Editor tools, and seven key publishing tools. Based on extensive technology research and interviews with customers across a range of industry sectors, this report brings together a comprehensive overview of a growing and dynamic industry sector. The 366-page report also documents industry best practices, current trends in component content management, and common pitfalls to avoid when selecting and implementing a CCM system. Developed by CMS Watch (http://www.cmswatch.com) and The Rockley Group (http://www.rockley.com), this report provides the background to understand the CCM space.
The report may be purchased at http://www.cmswatch.com/CCM/, where readers can also download a sample excerpt.
About CMS Watch
CMS Watch™ is an analyst firm that provides an independent source of buyer's advice on content technologies. Through highly detailed product evaluation reports, CMS Watch sorts out the complex landscape of potential solutions so enterprise project teams can readily identify and assess technologies suited to their particular requirements. To retain its independence as a vendor-neutral analyst firm, CMS Watch works solely for solutions buyers and never for the vendors it covers.
About The Rockley Group
The Rockley Group has an international reputation for intelligent content strategies through component content management and underlying information architecture. For more than 15 years The Rockley Group has assisted organizations to select the right technology and develop an effective component-based content management strategy.
###