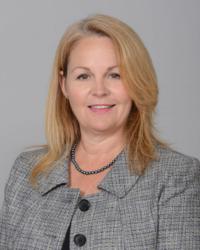 Iliana's enthusiasm, self motivation and business development successes all add together to equal one very well-rounded banking professional - Nancy Robin, South Florida President, CNLBank
Miami, FL (PRWEB) June 27, 2013
Florida's Bank for Business, CNLBank, proudly announced today the newest addition, Iliana Miguel, to their Coral Gables commercial banking team. With more than 28 years of banking experience, Iliana is a seasoned professional who brings a wealth of knowledge and vast resources to the CNLBank team.
"Iliana is going to be a tremendous asset to the Coral Gables team," states Nancy Robin, CNLBank's South Florida President. "Her enthusiasm, self motivation and business development successes all add together to equal one very well-rounded banking professional."
In her new role as Relationship Manager, Iliana will be charged with managing and growing CNLBank's commercial banking relationships in Miami-Dade. "Throughout her 28-year career, Iliana has built extensive business networks and customer bases," states Robin. Based in CNLBank's Coral Gables office, Iliana will focus on establishing long-term relationships to ultimately heighten CNLBank's visibility throughout Miami-Dade County.
In addition to having an impeccable track record of increasing productivity, Iliana also possesses the skills of a powerful leader. She has been recognized for leading her teams to a results-oriented approach to business while maintaining an unwavering leadership role in the community. Iliana has extended her passion and expertise to voluntarily serve numerous organizations, such as the March of Dimes, United Way and Habitat for Humanity.
Iliana earned a Bachelors in Business Administration from Florida International University. She currently resides in Miami with her husband and two children.
About CNLBank
CNLBank, $1.2 billion state-chartered commercial bank, is one of the largest banks headquartered in the State of Florida, offering clients an experienced relationship management team with deep roots in the communities we serve. The bank operates 16 full-service banking offices throughout the state with robust lending and depository capabilities, sophisticated treasury and property management services and excellent customer care. For more information visit CNLBank on the web at http://www.cnlbank.com.