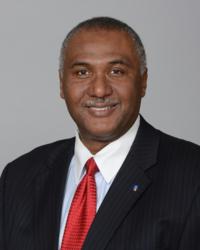 Kenneth's extensive management and business development experience, coupled with his strong presence in the Broward County community, makes him the perfect addition to our South Florida team - Nancy Robin, South Florida President, CNLBank
Fort Lauderdale, FL (PRWEB) June 27, 2013
CNLBank is pleased to welcome Kenneth Binger to the South Florida team. With more than 34 years of experience in the financial industry, Kenneth will join CNLBank's Fort Lauderdale team as a Senior Vice President and Relationship Manager.
"Kenneth is a professional in every sense of the word," states Nancy Robin, CNLBank's South Florida President. "He is known amongst his industry peers for exceeding a reputation that is built on service, quality and uncompromising ethics."
In his new roles as a Senior Vice President and Relationship Manager, Kenneth will focus on growing CNLBank's Broward-based commercial banking relationships. From assisting business clients with lending needs, to overseeing deposits and cash management, Kenneth will administer various aspects of the business development process.
"Kenneth's extensive management and business development experience, coupled with his strong presence in the Broward County community, makes him the perfect addition to our South Florida team," states Robin. CNLBank operates 16 branches throughout Florida, three of which accompany Fort Lauderdale in the South Florida region - Aventura, Coral Gables and Boca Raton.
In addition to Kenneth's impressive professional score card, he has helped push the Broward community further by volunteering his time and expertise to a number of nonprofit organizations including, the Urban League of Broward County, the Paragon Foundation, Metro Broward and the Fort Lauderdale Chamber of Commerce.
Kenneth holds a BA degree from Niagara University in New York and is a graduate of Leadership Broward Class XVI as well as Nova University's Fast Track Leadership Program. Originally from England, Kenneth and his family have called the greater Fort Lauderdale area home for more than 32 years.
About CNLBank
CNLBank, $1.2 billion state-chartered commercial bank, is one of the largest banks headquartered in the State of Florida, offering clients an experienced relationship management team with deep roots in the communities we serve. The bank operates 16 full-service banking offices throughout the state with robust lending and depository capabilities, sophisticated treasury and property management services and excellent customer care. For more information visit CNLBank on the web at http://www.cnlbank.com.