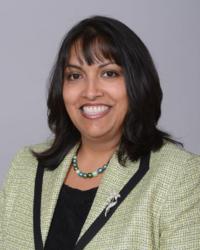 Mintia has impeccable customer relations experience as well as a forward-thinking approach to offering customizable solutions for each individual CNLBank customer. - Nancy Robin, South Florida President, CNLBank
Fort Lauderdale, FL (PRWEB) June 27, 2013
Florida's Bank for Business, CNLBank, proudly welcomes Mintia Bissoondial as the newest addition to the Fort Lauderdale branch. Mintia offers a diverse and attractive skill set encompassing more than 15 years of experience in the banking industry.
"As Assistant Branch Manager, Mintia will be a direct point of contact for our continuously expanding Broward customer base," states Nancy Robin, CNLBank's South Florida President. "Mintia has impeccable customer relations experience as well as a forward-thinking approach to offering customizable solutions for each individual CNLBank customer."
In her new role as Assistant Branch Manager, Mintia will leverage her extensive expertise to support and grow CNLBank's customer base in Broward County. Her core responsibilities will include assisting with the growth of depository relationships and ensuring that all compliance and operational requirements are fulfilled.
In addition to Mintia's extensive knowledge, skills and hands-on experience, she has earned certificates in business, law, accounting, economics and lending from the American Institute of Banking. Originally from Guyana, South America, Mintia has called South Florida home for more than 23 years. She currently resides in Coral Springs with her husband and their two daughters.
About CNLBank
CNLBank, $1.2 billion state-chartered commercial bank, is one of the largest banks headquartered in the State of Florida, offering clients an experienced relationship management team with deep roots in the communities we serve. The bank operates 16 full-service banking offices throughout the state with robust lending and depository capabilities, sophisticated treasury and property management services and excellent customer care. For more information visit CNLBank on the web at http://www.cnlbank.com.