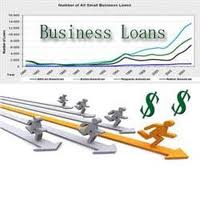 "The CNLBank business banking philosophy centers on the belief that business is personal and this serves as the underlying current in everything we do - Drew Saito, Commercial Market Executive, CNLBank
Ft. Lauderdale, Florida (PRWEB) May 08, 2013
For March 2013, as reported by Bloomberg Businessweek, the Small Business Administration's Office of Advocacy noted that small business lending increased in the fourth quarter of 2012 for the first time in 10 quarters. While this is positive news for both small business owners and bank professionals, CNLBank weighs in to offer some words of advice for those small business owners who are still finding it difficult to get to obtain a loan.
"One trending issue that I frequently hear from business owners, is that obtaining a small business loan can take a very long time," states Drew Saito, CNLBank's Commercial Market Executive. "Many of my new clients initially reached out to me because they were getting frustrated with waiting in excess of 60 or 90 days to receive a reply in regards to their lending application."
The reasons behind lengthy lending waiting periods vary. "There are a host of reasons why a reply to a loan application can take longer than expected," states Saito. "For instance, larger banks tend to operate central underwriting departments, meaning that everything in your loan application must fit neatly into a box to gain approval."
Saito goes on to explain that often times the business owner is just simply not aware of the lending process. "This unfamiliarity often translates to confusion regarding the information the business owner should provide to the bank and what lending products are really the best fit for the company," states Saito.
CNLBank, with 16 full-service banking offices in South, Central, Southwest and North Florida, offers business owners customized banking solutions with a personal touch.
"The CNLBank business banking philosophy centers on the belief that business is personal and this serves as the underlying current in everything we do," states Saito. "We take the time to educate our business owners about the lending process. This is a crucial step because it provides the business owner with a better understanding of how they can better position themselves to receive financing and what type of lending product(s) will meet their needs."
CNLBank can typically turn a business loan application around in a fraction of the time in comparison to many of its competitors. "Ultimately, we are able to move lending applications along at a faster pace because we have less bureaucracy in comparison to larger banks, we take the time to educate our clients about the process and CNLBank employs seasoned banking professionals who truly understand how to structure financing," states Saito.
Over the last several years, it is apparent that banks have shifted their lending focus. "It was common practice several years ago to concentrate on hunting elephants - the larger and more lucrative deals. Today our lending strategy has really shifted to serving small to middle market sized businesses that can benefit from our market expertise and knowledge of their business requirements." states Nancy Robin, CNLBank's South Florida President.
About CNLBank
CNLBank, $1.2 billion state-chartered commercial bank, is one of the largest banks headquartered in the State of Florida, offering clients an experienced relationship management team with deep roots in the communities we serve. The bank operates 16 full-service banking offices throughout the state with robust lending and depository capabilities, sophisticated treasury and property management services and excellent customer care. For more information visit CNLBank on the web at http://www.cnlbank.com.