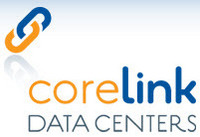 Silent Partner has developed an ecosystem of clients and vendors that creates real value for everyone involved
Mount Prospect, IL (Vocus) September 16, 2010
CoreLink Data Centers, co-location provider, is pleased to announce a channel partnership with Silent Partner, an Internet connectivity and data center services consultancy based in San Francisco.
"Silent Partner has developed an ecosystem of clients and vendors that creates real value for everyone involved," said Jennie Karnes of Silent Partner. "We're pleased to add CoreLink to our ecosystem and we believe them to be an excellent addition to our vendor portfolio."
Silent Partner provides data center and network strategy to some of the world's most forward-thinking companies. Operating as an extension of network engineering teams, they create efficiencies in the procurement process for information technology services. By combining a broad base of experience with strategic partnerships and industry-leading vendors, Silent Partner is able to deliver the right solution for each client requirement.
"CoreLink, as a national co-location provider, is very excited about the addition of Silent Partner to our channel program," said Rick Crutchley, Vice President Channel Sales of CoreLink Data Centers. "Silent Partner represents a strategic relationship within our channel partner program and they will be a key contributor to CoreLink's future business growth across all of our markets."
CoreLink offers data center services from five facilities located in Seattle, Phoenix, Chicago, and Las Vegas. As a co-location provider and enterprise hosting company, CoreLink provides highly secure, environmentally controlled facilities with multiple layers of electrical and mechanical redundancy.
CoreLink gives all sized businesses, from large multi-national enterprises to small and medium sized businesses, the flexible co-location solutions and expert service they need to maintain their critical infrastructure.
CoreLink customers receive the following benefits:

Guaranteed uptime for mission critical applications
The ability to scale without being concerned with infrastructure constraints
Lower capital and maintenance expenses driven by a reduction in internal infrastructure needs
A decrease in operating costs due to outsourcing facility management
Peace of mind knowing CoreLink's "state-of-the-art" data center supports their critical and customer facing IT infrastructure.
Contact CoreLink Data Centers for more information about co-location providers and enterprise hosting.
For more information about Silent Partner visit http://goSilentPartner.com.
About CoreLink Data Centers
CoreLink is a leading co-location provider of critical infrastructure services delivered on a "state of the art," robust and environmentally friendly technology platform. By leveraging data centers in Chicago, Seattle, Phoenix, and Las Vegas with access to massive and diverse network connectivity, CoreLink delivers small, medium and large enterprise customers and service providers with high quality and uniquely agile, data center services. CoreLink's focus on aligning customer needs with the proper solution, combined with a relentless focus on service, provides the flexibility and peace of mind all businesses require from a data center provider.
For additional information regarding CoreLink Data Centers or its locations, please visit http://www.corelink.com or call 866.435.2375.
###