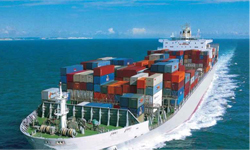 The Mexico manufacturing industy has attracted global corporations such as Volkswagen, GM, Bombardier, Bose, Eaton and other world class companies providing them capabilities to compete not only in North America, but on the world stage as well.
Tijuana, Baja California (PRWEB) April 26, 2012
How do corporations facing today's challenges weigh their near-shore manufacturing options? There are important factors to consider such as low-cost manufacturing, strategic location, quality and experience, just to name a few. In this playing fields Mexico certainly makes a compelling case for itself when compared to China.
In the last decade Chinese labor rates have increased significantly. Today the average wage of a manufacturing employee in China is between $1.65 and $1.85 per hour, contingent upon the location of the factory as well as the industry they serve.
Mexico, for the most part, has remained stable in its labor rate averaging anywhere from 1.85 to $2.25 per hour. Something else to consider is the hours an employee works per week, China has a 44- hour work week and Mexico has a 48-hour work week.
Other cost components are the duties and tariffs imposed on Chinese products imported to the U.S. be they finished goods or raw materials; costs can be significantly higher than those imposed on Mexican products. In many cases, because of NAFTA, Mexican raw materials pay zero duties and finished goods pay only on the value added portion of their cost component when entering the U.S. and some European countries.
As the saying goes "location, location, location" and Mexico's location is ideal for companies selling into the North American and European marketplace. Having a manufacturing facility hours from the consumer saves on transportation costs. The average transit time from the moment a shipment departs China to the time it arrives in the U.S. is 30 days resulting in higher costs. Mexico delivery times are far less; depending on the origin of the shipment, it can take anywhere from a few hours to a few days for a product to arrive at its destination. Mexico's strategic location is ideal for several other reasons; maintain "just-in-time" delivery schedules, reaction time to any production or operational issues, maintaining greater operational control of the manufacturing base is less challenging because of its proximity to the corporate office.
Mexico's entry to the manufacturing arena began more than 50 years ago. At its inception, the draw for foreign manufacturers was its low-cost labor rates. Today the Mexico manufacturing landscape is much different; Mexico has attracted global corporations such as Volkswagen, GM, Bombardier, Bose, Eaton and other world class companies by proving technical skills and capabilities to compete not only in North America, but on the world stage as well.
Many of today's Mexican manufacturing plants reach far beyond simple assembly. It is not uncommon to find companies that design, develop and manufacture some of the most complex products in the marketplace in a variety of industries. Aerospace, automotive, medical and electronics manufacturing companies find themselves at home in Mexico. From pacemakers to airplanes, Mexico meets and exceeds the standards set by world class companies. A close working relationship between industry and higher education has made this possible. Curricula at universities and technical schools are now shaped by the specific demands of industry.
"Bienvenido a México"...Welcome to México
One last key component to consider when discussing Mexico vs. China is culture and language. Though they are not mutually exclusive, cultural and language barriers can pose a threat to the success of any manufacturing site. Working in the manufacturing sector, it is almost certain that a Mexican national will speak English and, along the border, the workforce is not only bilingual but bicultural as well. Mexican and U.S. cultures are both western cultures and in that regard, share more similarities than North American and Asian cultures do. The U.S. and Mexico cultural similarities will undoubtedly ensure the global competitiveness and economic prosperity of those companies willing to venture into new horizons.
About Co-Production International
Co-Production International is strategically headquartered in San Diego, CA and is the premiere Administrative Services Provider of the IMMEX (Shelter) Program in Baja California, Mexico.
We handle the complete set-up of your Mexico manufacturing operation and manage the day-to-day administrative duties allowing you to control and focus 100% on manufacturing. As your near-shore solution CPI offers several programs designed to successfully establish your operation; The Shelter Program, Independent Corporation and a menu of Administrative Services.
To learn more of how to Increase your bottom-line profits and ensure your competitive advantage through one of the most cost effective labor markets in the world, go to http://www.co-production.net or call us at (877) 230 7989.