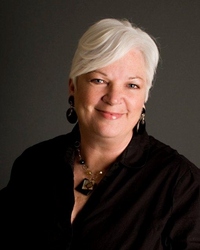 "The better trained the coaches," says Walker, "the better prepared they are to work with young people in developing a solid foundation of skills.
Morrisville, NC (PRWEB) April 3, 2011
Academic Development Group, a provider of youth educational and mentoring services in the Raleigh/Durham, NC, area, is partnering with Infinite Potential Institute to provide a three day intensive Academic Success Coach certification for people interested in making a difference in the lives of today's youth.
Looking to mentor and make more of a difference in kids' lives but lacking the "know-how" on what exactly to do, Infinite Potential Institute provides participants everything needed to develop their own successful coaching career. Participants receive a framework for providing one-on-one academic coaching, academic seminars, and summer success camps for youth.
Infinite Potential Institute, founded by Trish Walker, serves the needs of teachers, guidance counselors, social workers, and anyone who works with youth. IPI trained coaches will provide programs that teach young people skills including goal setting, creating a vision plan, making smart choices, overcoming obstacles, time management, leadership, organizational skills, and brain-based learning strategies.
"We have an extensive background in providing programs to empower youth with the skills to succeed so it makes sense to partner with Infinite Potential Institute to provide coach certifications that will enable more adults to reach more youth," says Teresa Molter, founder and CEO of Academic Development Group. "We already provide similar support to teachers in our classroom management training to schools around the country and we are excited about expanding our efforts to include Trish's coach training organization. We look forward to this partnership making a difference in the lives of thousands of young people."
"The better trained the coaches," says Walker, "the better prepared they are to work with young people in developing a solid foundation of skills. It is not enough to focus on the skills our coaches need to deliver the content; we train our coaches how to sustain a business that will be around to help as many kids as possible."
About Academic Development Group
Academic Development Group empowers the mind of today's youth by providing skills for life improvement. ADG reaches out to youth to help them improve the quality of their daily lives. By fully realizing the control they posses within themselves, they can strive to reach new levels of success. Through this awareness and continuous education, students and their families can work together to create a vision of how they want their lives to be. Some services they provide to youth include private one on one tutoring with highly trained and certified educators at the Masters or Ph.D. level, SAT tutoring, ADD/ADHD coaching, youth academic and leadership camps and classroom management training.
About Infinite Potential Institute
Infinite Potential Institute is inspiring and transforming lives through its comprehensive coach training programs. After receiving certification as a business and life coach, Trish created IPI as she saw the need for more trained coaches out affecting positive change in today youth. Once trained, an Academic Success Coach works specifically with young people to support, mentor and develop their individual goals. In addition to Academic Success Coach certification, IPI will provide College Success Coach, Health and Wellness Coach, and Special Education Coach certifications. Through the network of IPI certified coaches, more young people will learn strategies for success, while realizing their full potential.
Contact:
Brookhart Solutions, Inc., dba Academic Development Group
Teresa Molter, Founder and CEO
Tel: (919) 414-4879
(http://www.AcademicDevelopmentGroup.com)
Infinite Potential Institute
Trish Walker, Founder and CEO
Tel: (336) 710-6395
(http://www.InfinitePotentialInstitute.com)
###