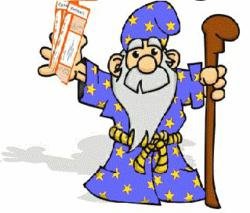 (PRWEB) February 07, 2013
Coachella Music Festival is once again being held in Indio California. This festival is a two weekend music festival, allowing fans who can't make the first week to watch the same acts the following week. Fans from all over can see their favorite artists perform. Coachella is so unique because it is a music festival which utilizes multiple different music genres, including EDM, Electro House, Hip-Hop, Rock, and many others. Fans can travel to California either April 12-14 or April 19-21 to dance and rage to their favorite musicians. According to Partypipes.com, both weekends consist of the same artists. This replica festival on the second week allows fans to see and cheer on other artists one more time. Music fans from all over the world gather to sing, dance, and party to their favorite bands, and DJs. Tickets to the event are sold out and are very popular. The place to check out for the best deals on Coachella Music Festival tickets is Whiztix.com. Whiztix is a free to use ticket search engine which aggregates tickets on the secondary market in one place. As a result, Whiztix regularly saves their users money on tickets they purchase.
Due to the fact Coachella tickets are sold out, they will soon be extremely hard to obtain at reasonable prices soon on the secondary market. Whiztix can help save the day for unlucky festival attendees who missed the regular on-sale, by finding users reasonably priced tickets. According to Whiztix, Coachella weekend pass tickets can be found for $450 the first weekend and $365 the second. Whiztix.com also has great deals on all music festivals like Electric Zoo, Electric Daisy Carnival, Ultra, Bonaroo and many more.
Music fans from all over the globe have the opportunity to witness amazing live music, on two dream weekends. This two weekend festival offers fans an opportunity to see every artist they wanted to see. Red Hot Chili Pepper fans from New York have the opportunity to travel to California and rock out to their favorite band. EDM fans from across the globe have an opportunity to see Tommy Trash, Dillon Francis, Nicky Romero, Eric Prydz, Pretty Lights and many more. Hip-Hop fans from across the globe can come see Wu-Tang Clan, Jurassic 5, and many others.