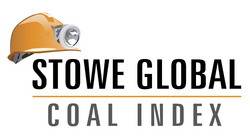 New York, NY (PRWEB) March 10, 2010
The Stowe Global Coal Index℠ (TICKER: COAL) will add one new component, effective 6:00 PM (ET) Sunday, March 21, 2010. No stocks will be deleted from the index, changing the number of index components to 39. The changes result from the quarterly rebalancing of the index.
The addition to COAL is:
SouthGobi Energy Resources (TICKER: 1878 HK)
A complete list of constituents and weights will be posted on the Stowe Global Coal Index℠ website (http://stowe.snetglobalindexes.com/about_the_indexes.php ) as of the effective date.
The Stowe Global Coal Index℠ is a capitalization-weighted, float-adjusted index of the most prominent coal stocks in the world. To be included in the COAL index, stocks must pass multiple screens, including for capitalization, float, exchange listing, share price and turnover.
The Index Committee today announced a change in index methodology relating to "Special Dividends" as follows: Any 'explicitly labeled' Special Dividend or any dividend larger than 10% of the equity price is considered a special dividend and requires a price and share adjustment to the company that issued the special dividend. The adjustment will be a market neutral event and will have no effect on the divisor.
Detailed information, including constituent data, rules and price information, on the Stowe Global Coal Index℠ is available at http://www.stowecoalindex.com . Data is also available through most vendors of financial data.
Index: Stowe Global Coal Index℠ (USD) TICKER: COAL
Index: Stowe Global Coal Index℠ (EUR) TICKER: COALE
###