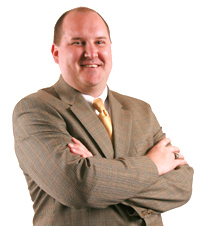 How to Get Rich with Your Own Home Based Travel Club Business Opportunity.
Colorado Springs, CO (PRWEB) October 24, 2007
Residents of Colorado Springs are about to get powerful information from 7 Figure income earner, Jeff Mills, as he presents his, "How to Get Rich with Your Own Home Based Travel Club Business Opportunity."
For over 3 years, Jeff Mills, a successful coach and industry leader in home based businesses, has been showing people simple duplicatable systems that they can use to work businesses from home, using the internet with less than 10 hours per week, which produce incomes of $10,000 a month.
Jeff will be showing attendees at his free money making seminar the secrets of how to save up to 75% off all their travel for life and how to earn $10,000 - $100,000 a month with his Coastal Vacations Club Team and the Decide Freedom International System.
Decide Freedom International uses Dani Johnson and her First Steps to Success system to train all their team using proven techniques which have provided over 10,000 success stories for Dani Johnson, as lead trainer.
Mills, a Former Youth Pastor of 9 years was $75,000 in debt and has turned himself into a travel enthusiast and will help anyone who wants to learn how to take exotic and tropical vacations at great discounts plus discover the secrets of using an online money making system with Decide Freedom International.
People in the greater Colorado Springs area are invited to attend Mills' Seminar, free of charge!
There will be 3 chances to hear Mills' life changing message on How to Get Rich with Your Own Home Based Travel Club Business. The dates are October 26,27 and 28 at the Residence Inn in N. Colorado Springs, Colorado.
Sessions begin at 7:30 pm and seating is extremely limited, so registratinos must be made immediately. This event will fill up fast because many people are eager to learn how they can earn $10,000 a month, just working 10 hours per week from home.
For a free ticket, visit Coastal Vacations Seminar in Colorado.
Recent success testimonials from Decide Freedom International show incredible money making abilities for average people, by plugging into the Dani Johnson training.
Kim made $26,000 within 2 weeks of starting her Coastal Vacations Club business.
Katie from MN earned $3200 within 4 days of getting started.
Stacy from LA, earned over $235,000 his first two years with this team's unique training, working part time.
Tracy from MN earned $19,000 within 2 months.
Shawn from WI earned over $50,000 within 100 days.
Renae from MN earned a 6 figure income and tripled it her second year, and paid off over $114,000 of debt.
Catherine earned over $34,000 in 3 months.
Lyonel collected $22,000 in 30 days just using 1 strategy from his team trainer.
Jackie, an RN, by profession,earned $190,000 with in two years working part time.
Mills also will show the audience the mathematical certainty that will allow for one to simply make over $1 Million dollars in one year by following his seminar techniques and teachings.
Visit: http://www.coastalvacationscolorado.com now.
"My name is Jeff Mills, and I am happy to help you enjoy travel, save money, and also share with you a story of how to have more money, more free time and all the joys of a successful home based business. Our home based business opportunity is simple to work and makes many people happy. I have already saved over $20,000 just using my travel package and made a fortune. I can show you how I did it, and how you can duplicate it too" said Jeff.
One Coastal Vacations Retail user, Adam Bistodeau, had this to say about his Coastal Vacation package, "Using the Coastal Vacation package, I was able to travel last minute to Orlando, where I booked a One Bedroom Luxury Condo at a resort for only $107 for 8 days and 7 nights! I was so stoked, I used my package to stay in another resort the following week, and got the same rate, for the same amount of time! I got two weeks in Orlando, Florida, at luxurious resorts, with no timeshare presenations, and it only cost me $214 out of my pocket....show me a retail vacation wholesale membership which can match two weeks in Orlando for only $214! It just does not exist."
Visit: http://www.coastalvacationscolorado.com now to sign up to attend free.
###