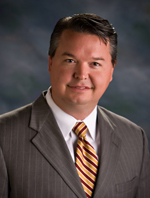 If [parents] believe their child has suffered harm that may have been caused by a device due to a defect they were not warned about, they should certainly seek information about their legal rights …
Fort Wright, KY (PRWEB) May 18, 2013
During Better Hearing and Speech Month, parents of children with hearing loss should consider the legal protections they have, including the right to bring a product liability claim, when problems arise with their child's treatment or hearing aid device, attorney Ronald E. Johnson Jr. said today.
Since 1927, the American Speech-Language-Hearing Association has used the month of May to raise awareness about communication disorders and to promote treatment, such as cochlear implants, which can improve the quality of life for those with speaking and hearing disorders.
Cochlear implants are implanted in the skull of one who is deaf or hard of hearing. Wires attach the implant to a magnet. When engaged, the magnet can give the person the sense of sound.
"We certainly encourage parents of children with hearing disorders to seek out helpful and innovative treatments and products such as cochlear implants, but we also urge caution during this awareness month," said Johnson, a partner with the Kentucky personal injury firm of Schachter, Hendy & Johnson PSC.
"Parents should certainly do thorough research into any medical devices before going through with a treatment for their child, such as looking into whether there have been any warnings about the device," Johnson continued.
"If they believe their child has suffered harm that may have been caused by a device due to a defect they were not warned about, they should certainly seek information about their legal rights, including the right to seek compensation for their medical expenses and other losses."
Johnson represents the family of a girl who suffered electrical shocks, convulsions, vomiting and emotional distress after receiving an allegedly defective Advanced Bionics HiRes90K cochlear implant in February 2006 – about six weeks before the device's manufacturer announced a voluntary recall of the device, according to an April 18, 2013 article in USA Today.
In a lawsuit litigated in the U.S. District Court for the Western District of Kentucky (No. 3:11-cv-00450-TBR), the family alleged that, due to a manufacturing defect, the girl's implant contained a level of moisture that was dangerously in excess of the amount allowed by the U.S. Food and Drug Administration (FDA). The device needed to be surgically removed, the lawsuit alleged.
Last month, a jury awarded a $7.24 million verdict to the family, which included $6.25 million in punitive damages and $994,000 in compensatory damages. Switzerland-based Sonova Holding AG, which acquired Advanced Bionics in 2009, issued a statement saying that it would consider an appeal of the verdict.
In an April 18, 2013 article, Bloomberg News reported that, to date, more than 1,000 of the devices have malfunctioned, giving it a failure rate of about 40 percent.
About Schachter, Hendy & Johnson PSC
Schachter, Hendy & Johnson PSC represents clients in Kentucky and across the United States in product liability claims involving defective medical devices and dangerous drugs, including defective cochlear implants. The firm is located at 909 Wrights Summit Parkway, Suite 210, Fort Wright, KY 41011. The local phone number is (859) 578-4444. To learn more, call the firm's toll-free number at (888) 606-5297 or submit its convenient online form.