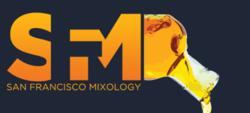 SF Mixology understands that the term 'mixology' has been diluted in meaning, and few really know the knowledge behind the word
San Francisco, CA (PRWEB) February 09, 2012
San Francisco's newest and hottest events planning service, San Francisco bartending class provider, SF Mixology, does more than just teach students cocktail recipes and how to mix drinks properly. It offers courses that advocate a full understanding of the science, history and art of drinks.
"SF Mixology understands that the term 'mixology' has been diluted in meaning, and few really know the knowledge behind the word," said Shawn Refoua, founder and owner of SF Mixology. "Even bartenders that can innovate a mean cocktail can rarely pass on the information to others in a logical and fun format. SF Mixology takes cocktails and puts them in the spotlight, not only as something you can drink, but something you can study, think about and create base of knowledge."
SF Mixology offers mixology classes on the "Introduction to the Art of Mixology" and "Essential Mixology." It also features special classes on cocktail structure and history, wine knowledge and spirit studies, including gin, tequila, vodka, whiskey and cognac. The school emphasizes the chronicle of alcohol, revealing its significance to human culture and history. SF Mixology's bartending classes also teach students a variety of bartending methodologies, etiquette and the key behavioral psychology between bartenders and patrons.
"There are a million places that have some information on bartending and mixology, but there are very few places where one can go that have it all. SF Mixology has all the necessary insight, information and resources for anyone looking to learn," Marketing Coordinator Christina Kinney said.
SF Mixology is for bartenders seeking to improve their skills and knowledge of the trade, or for anyone who wants to be initiated into the exciting world of mixology.
For more information about SF Mixology, call 415-724-1472 or view the school on the web at http://www.sfmixology.com.
About SF Mixology
SF Mixology offers team building events for many companies. Past clients include Facebook, Mozilla, Yelp, Dropbox and others. SF Mixology also provides bartending services that feature a wide range of drink recipes for any corporate or private parties. SF Mixology likewise provides expert consultations on bar concepts and themes, locations, menu creations, staff training and hiring, and inventory and supplier selection.
###