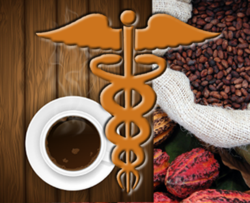 "Scientists have found that a cup of cocoa is rich in antioxidants that help combat free radicals, which have been linked to diseases like cancer, heart disease and stroke. Suggesting that drinking cocoa is even healthier than green tea and red wine.
Denver, Colo. (PRWEB) December 17, 2012
CocoaJoe, LLC, based in Denver, Colorado is a new company established in January, that produces and sells 100% natural, organic, premium Brewing Cocoa. The company sells minimally processed cocoa which retains the natural flavanols in cocoa beans, which has been found to provide numerous health benefits.
The health benefits of consuming cocoa primarily come from flavanols, a form of flavonoids naturally present in cocoa beans. In addition to antioxidant qualities, flavanols have positive effects on vascular health, such as lowering blood pressure, improving blood flow to the brain and heart, and making blood platelets less sticky and able to clot.
Researchers have found cocoa high in antioxidants helps adults to quickly and accurately meet the demands of complex cognitive tasks due to the increased blood flow and oxygen to the brain. Antioxidants are also believed to help the body's cells resist damage caused by free radicals formed by normal bodily processes. A lack of sufficient antioxidants can result in an increase in low-density lipoprotein (LDL), also known as "bad" cholesterol.
One study, conducted by Ian A. Macdonald, PhD, from the University of Nottingham Medical School in the United Kingdom, found that the consumption of cocoa rich in natural flavanols suggests cocoa flavanols may help improve brain functioning. "Our study showed that acute consumption of [a] flavanol-rich cocoa beverage was associated with increased blood flow to gray matter [brain] for two to three hours," reports Ian A. Macdonald of the University of Nottingham Medical School. "This raises the possibility that certain food components like cocoa flavanols may be beneficial in increasing brain blood flow and enhancing brain function among older adults or those who are cognitively impaired from fatigue or sleep deprivation."
According to Dr. Olayiwola Olubamiwa, a cocoa expert at Cocoa Research Institute of Nigeria (CRIN), Ibadan, most cocoa beverages contain less than 10 percent of the cocoa powder rich in flavanols, which provide the most health benefits. Many people are unaware that similar to an apple, a cup of natural, flavanol rich cocoa can equally help keep the doctor away. In addition to the heart and cognitive benefits, antioxidant flavanols in cocoa have been shown to produce more active insulin which helps aide in the prevention of diabetes. Other studies show that drinking minimally processed cocoa can also help improve lean muscle mass and reduce weight.
These research findings emphasize the importance in retaining the cocoa beans original flavanols to receive maximum health benefits. The amount of flavanols retained in cocoa is a direct result of how the cocoa beans are processed. The more the beans are processed through alkalizing (also known as Dutch processing), the more flavanols are lost. Most commercial cocoas and chocolates are highly processed. To obtain the maximum health benefits purchase cocoa or chocolate that is minimally processed and has not undergone Dutch processing, also avoid cocoa and chocolate that are loaded with saturated fats and sugars.
CocoaJoe produces and sells 100% natural, organic, minimally processed drinking cocoa. This is not "hot chocolate" which is loaded with sugar, dairy and calories.
"Our brewing cocoa is made from 100% naturally grown cocoa beans. We only roast and grind the beans, this is as natural as you can get without eating the bean right off the tree," stated Thomas Schumacher, the CEO and Founder of CocoaJoe, LLC. "With all the tremendous health benefits and great taste of brewing cocoa, it is just a matter of time until more people discover this great new way to stay healthy while enjoying your morning cup of 'Joe'."
To introduce more people to Brewing Cocoa, CocoaJoe is offering free, 2-ounce samples for a nominal $3.00 shipping and handling charge. Visit their website at http://www.drinkcocoajoe.com to take advantage of this offer.
About CocoaJoe, LLC
CocoaJoe is a Denver-based company that produces hand-crafted, artisanal batches of 100% natural and organic premium brewing cocoa. The company is dedicated to educating the world on the health benefits and great taste of this new, yet ancient, beverage. CocoaJoe endeavors to improve the world one cup at a time. The company is committed to purchasing organic cocoa beans from Fair Trade and ethically traded and sustained farmers. To learn more about CocoaJoe or to order their premium, organic brewing cocoa visit http://www.drinkcocoajoe.com