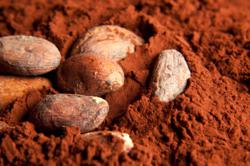 According to a study published in the June 3rd issue of the Journal of the American College of Cardiology, drinking real cocoa does the heart a favor, especially for people with diabetes." - Paula Rasich.
Rancho Palos Verdes, CA (PRWEB) December 26, 2011
There are 26 million Americans with diabetes and 79 million Americans at risk of developing diabetes who can benefit from pure cocoa which is good for your brain and heart. Type 2 Diabetics who consumed pure cocoa witnessed a 30% increase in arterial blood flow according to the Journal of American College of Cardiology June 3rd addition. Additionally, a presentation presented at the European Society of Cardiology (ESC) 2011 Congress showed that people who consumed the most chocolate had a 29% lower risk of stroke compared with people who consumed the lease amount of chocolate as researched by ProactiveLife.
A new company called ProactiveLife (http://www.proactivelife.com) seeks to harness the power of cocoa to lower blood sugar and protect against cardiovascular disease. ProactiveLife was started to help people with chronic disease improve their health by incorporating community, lifestyle changes, and natural supplements clinically proven to assist in one's overall being.
Diabetes Support contains 10 clinically proven ingredients to lower blood sugar naturally including cocoa, cinnamon, omega-3, vitamin D and others. Along with lifestyle changes including diet and exercise Diabetes Support is a new proactive approach to Type 2 Diabetes management. A Community of Experts has been created to share tips on healthy eating, proper exercise and provide the latest news on diabetes
Over 79 million people and growing are at risk of developing Type 2 Diabetes; a new approach combining lifestyle modification and clinically proven natural supplements utilizing a proactive approach is needed.
By James Lowenstein
ProactiveLife
http://www.proactivelife.com
###