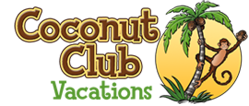 Coconut Club Vacations, a breakthrough travel club who has taken on the mission to make premium condominium rental simple and affordable, offers massive savings for those looking to take a top-of-the-line vacation for a fraction of the regular price.
Los Angeles, California (PRWEB) October 28, 2012
Coconut Club Vacations, the premier travel club that has taken the travel industry to new heights, is now offering the chance to stay in leading vacation condominiums without all of the usual hassles and costs that accompany timeshares.
Coconut Club Vacations provides an unconventional approach for obtaining luxurious and distant vacation condos, shying away from the old ways of business that turned off many potential buyers from timeshares. Coconut Club Vacations presents customers with attractive and straightforward deals to get them into the best vacations of their lives for a fraction of the cost for similar timeshare-based vacations.
Historically, one has had to own a timeshare outright in order to stay in the most top-of-the-line properties. Coconut Club Vacations is throwing out this old idea, believing that everyone should be able to access the highest echelon of vacation properties without the huge associated price tags
Coconut Club Vacations' only real costs are twofold. First, there's a small, regular annual club membership due. Second, when a vacation home is used, a marginal fee (equivalent to a small maintenance fee that is incurred even when staying in one's own timeshare) in enacted. By working with a huge inventory of the leading properties around the world, Coconut Club Vacations stays one step ahead of the competition with a business model that is second to none. Coconut Club Vacations grants the unprecedented freedom to vacation wherever and whenever one pleases.
Coconut Club Vacations vacation condos have clear advantages over standard resorts or hotels. With fully equipped furnishings like kitchens, vacationers save money that would be spend having to dine out for 3 meals a day. Coconut Club Vacations also provides the "home away from home" standard that is the key to true relaxation and comfort. Also, more space from the larger overall areas of the timeshares and make Coconut Club Vacations perfect for weddings, family reunions, or just any large group looking to take a foreign adventure.
Coconut Club Vacations, an organization with over twenty years of experience in the travel industry, makes the dreams of vacationers come true by offering lavish, top-tier properties to families that may not have the patience or capability to go out and purchase a timeshare.
# # #
Coconut Club Vacations
Phone: 877-309-3048
Fax: 877-572-0205
Website: http://www.coconutclubvacations.com