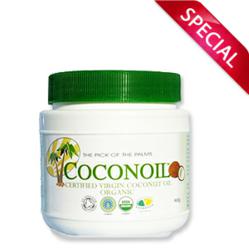 Using coconut oil can improve the condition of your hair
(PRWEB) November 01, 2012
The uses of coconut oil are many but when applied on hair, it gives excellent results. The knowledge about its impressive effects on hair has been passed on from generation to generation. Due to the presence of vitamin E and lauric acid, it behaves as an excellent hair conditioner. Apart from its good effects on hair, it also acts as a nourishing agent for the scalp. Its application can give you well-nourished, dandruff free, thicker and stronger hair with no split ends.
Many skin infections and irritation problems caused by fungi and harmful bacteria can be prevented with the application of coconut oil. The lauric acid in the coconut oil is an anti-fungi and anti-bacterial agent that fights them off. The nourishment provided by the coconut oil keeps the skin healthy and protects it from developing dandruff, psoriasis, eczema, etc. Regular exposure to hair irons, blow dryers, perms and colour treatments can damage your hair. Using coconut oil can improve the condition of your hair. The healing and antioxidant properties of vitamin E combined with the lauric acid form the best possible treatment for your hair. The coconut oil also gives a soothing fragrance to your hair that lasts for hours.
Unlike many water based skin products coconut oil does not evaporate for a long period and thus maintains the moisture of the skin.
The coconut virgin oil (http://www.coconoil.co.uk) can be easily purchased online and applied regularily before using shampoo and conditioner.
The author of this article is associated with Coconoil that provides organic virgin coconut oil.