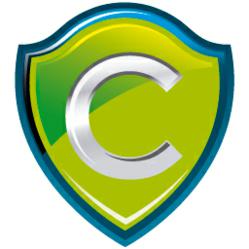 The API will allow third-party software companies to integrate their solutions with Codeproof's cloud-based mobile device management platform.
Redmond, WA (PRWEB) December 11, 2012
Codeproof Technologies Inc, Redmond, WA-based mobile security provider, announced availability of an MDM (Mobile Device Management) API. Managed service providers and Value added resellers now have a simple way to integrate MDM into their service offering.
Codeproof Technologies MDM API is a SOAP based WebService API which procures mobile device information, restriction policies, application information from the registered mobile devices and triggers actions such as remote data-wipe, remote device lock, app-install, push notifications and much more.
"In order to make mobile device management over the cloud easier and extensible, Codeproof goes one step further and provides API to it's partners. By using Codeproof MDM API, third party software companies can integrate their solutions with Codeproof's mobile device management platform" said Satish Shetty, Founder & CEO.
As mobile devices are being widely used, businesses have a need to manage and track their mobile devices, including the ability to:

Trigger Codeproof device management actions from other services
Extend mobile device management capabilities
Here are the steps to start using the Codeproof API:
1. Sign up for a Codeproof account at https://codeproof.com
2. Install the Codeproof app on the mobile devices.
3. Download SDK documentation. http://bit.ly/cpapidoc
4. Download the SDK Sample program(C#). http://bit.ly/cpsdksample
5. Start integrating !
For more details about the API visit https://www.codeproof.com/Developers/MDMApi
About Codeproof:
Codeproof Technologies is a leading platform provider of true SaaS, cloud hosted mobile security and MDM platform. Our patent-pending technology secures your personal and corporate data in mobile phone and tablets. With Codeproof's ease of deployment and management support for multiple device platforms, businesses can quickly ramp up their security solutions, managing both employee-owned (Bring Your Own Device, or BYOD) and corporate-owned devices from a single cloud console.
Codeproof focuses on two key areas:
Mobile endpoint security: Securing your mobile experience at home and work. Protect users from mobile malware threats, data theft and privacy intrusion, anti-theft and various other security risks.
Cloud MDM platform: Codeproof cloud MDM platform makes it easier to manage data in different types of smartphones and tablets. Using a central cloud console interface, administrators can perform various mobile device management tasks, such as over-the-air installation of configuration profiles, directory-based mobile security policy enforcement, device asset inventory and telemetry, remote configuration of email, Wi-Fi, and Virtual Private Networks (VPNs). This provides total control and visibility to both employee-and corporate-owned devices.
Contact:
Email: sales(at)codeproof(dot)com
Website: http://www.codeproof.com
Send us a tweet @ https://codeproof.com/tweet
Visit our facebook page @ https://www.codeproof.com/facebook