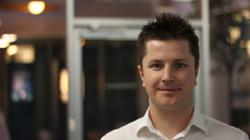 "Now effectively that will mean that if you're a Gold Qantas frequent flyer, then you'll be recognized when you're flying with Emirates as a Skywards equivalent,"
Melbourne, Au (PRWEB) September 29, 2012
In its weekly video blog, Pan Australian Travel goes over the benefits of the Qantas - Emirates partnership. Some of the benefits that the video goes over include the ability to earn points on both of the airlines, the reciprocal recognition of status credits and lounge access, as well as the introduction of car and chauffeur service by Qantas to its first class and business class customers.
The codeshare deal allows passengers to earn and redeem points with both airlines regardless of which one they fly on. It also recognizes their status on both airlines. "Now effectively that will mean that if you're a Gold Qantas frequent flyer, then you'll be recognized when you're flying with Emirates as a Skywards equivalent," explained Jake Hower, Pan Australian Travel's Managing Director. Likewise, Gold Skywards flyers from Emirates will be recognized as Gold Qantas flyers when they fly on Qantas.
Passengers flying first class or business class will also have access to both the Qantas and Emirates lounge. If they have status that gives them lounge access in either program, they will get reciprocal benefits across both airlines. "If you're Qantas Club, you'll have access to the Emirates lounge in Dubai when you're flying with Emirates," says Mr. Hower.
As far as the ability to earn status credits with both airlines at once, Qantas and Emirates have not discussed this yet. There are big benefits of being able to earn status credits simultaneously, so this remains a key point to look for from Qantas and Emirates.
Qantas will now have car or chauffeur service for business class and first class customers. This will allow them to give similar service offering as Emirates. "It's a very popular service with Emirates and they've had it in existence for a number of years. It's great, so take advantage of it--particularly here in your home port," explained Jake Hower.
For more benefits of the codeshare deal, see the video blog.
About Pan Australian Travel
Pan Australian Travel has been helping business and leisure travelers for over 50 years. In an industry full of flash-in-the-pan businesses, that makes it one of Australia's most established travel agencies.
They don't do budget travel or mass-market package deals. Instead, they focus on helping business travelers take the stress out of travel, and helping leisure travelers plan the luxury holiday or cruise of their dreams.
In other words, their first priority is great service. In fact, they guarantee it by offering a full refund of all agency fees if clients are not 100% satisfied with their service.