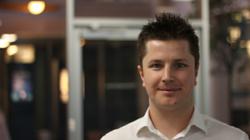 "I'm sure you'll find some, at least one, tip there that you're unaware of and will help improve your comfort levels when you're in the air,"
Melbourne, Au (PRWEB) September 20, 2012
In its weekly video blog, Pan Australian Travel touches on some recent airline news and gives its perspective on it.
There is news that Qantas and Emirates Airlines are going to sign a deal to establish their codeshare this week or early next week. By the time travelers read this press release, the deal may already be in place. The codeshare deal will open up Europe in particular for Qantas frequent flyers.
Pan Australian Travel's Managing Director, Jake Hower, weighs in on the implications if the deal goes through, "One drawback is that we're most likely going to see Qantas withdraw from the Frankfurt route. It's good news overall meaning you don't have to go through either London or Frankfurt to get anywhere else in Europe. But if you like flying on Qantas aircraft, it's reduced to just London now."
Singapore Airlines will be rolling out a new suite of business class seats on their B-777 300ER new aircraft orders. There have been some complaints of their wide seats being uncomfortable because passengers can only lean back so far before having to get off the seat to adjust it to the lying position. "Some people find that a little bit uncomfortable," explains Mr. Hower. "Hopefully, they've addressed this issue and we'll see a much more comfortable seat."
Pan Australian Travel also points travelers to an updated article on Australian Business Traveler and to its blog post on getting comfortable on long flights. The article in Australian Business Traveler reviews some of the best One World Qantas airport lounges in Singapore, and Pan Australian Travel's blog post on flight comfort contains tips that Hower uses himself.
"I'm sure you'll find some, at least one, tip there that you're unaware of and will help improve your comfort levels when you're in the air," says Mr. Hower.
At the end of the video, Pan Australian Travel hints at some upcoming specials for Australia-Europe and Australia-U.S flights. "So if you're looking at traveling to Europe and the US, certainly keep watching and if you've got any other queries please let me know," advises Jake Hower.
About Pan Australian Travel
Pan Australian Travel has been helping business and leisure travelers for over 50 years. In an industry full of flash-in-the-pan businesses, that makes it one of Australia's most established travel agencies.
They don't do budget travel or mass-market package deals. Instead, they focus on helping business travelers take the stress out of travel, and helping leisure travelers plan the luxury holiday or cruise of their dreams.
In other words, their first priority is great service. In fact, they guarantee it by offering a full refund of all agency fees if clients are not 100% satisfied with their service.