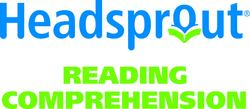 Headsprout is pleased to be recognized as the Best Online Instructional Solution.
Seattle, WA (PRWEB) May 26, 2010
The Software & Information Industry Association (SIIA) announced that Headsprout Reading Comprehension has been selected as the winner of the prestigious CODiE Award in the "Best Online Instructional Solution" category. The announcement came at a special CODiE Awards dinner held Monday night in San Francisco.
"Headsprout is pleased to be recognized as the Best Online Instructional Solution", says Dave Anderson, CEO of Headsprout. "Headsprout's research-based new program does more than just provide students practice answering reading comprehension questions; it also provides explicit instruction in reading comprehension strategies that students can use to read for meaning across all subject areas in school. Headsprout Reading Comprehension's unique adaptive software helps children learn the skills and strategies necessary to be successful in high-stakes state reading comprehension exams while developing higher order thinking skills that last a lifetime. Our program accomplishes all of this while still being a fun, engaging experience for young learners."
One hundred eighty-eight products from 136 companies were selected as finalists from more than 785 nominations submitted by 374 companies. Nominated products underwent an intensive review by subject matter experts, analysts, journalists, and others with deep experience in the field. Thirty-four winners for the 2010 CODiE Awards were announced last night. A listing of winners is available on the CODiE Awards Website at http://www.siia.net/CODiEs.
"This is the twenty-fifth year we have recognized excellence in the software, education and information industries through the CODiE Awards program," noted Ken Wasch, President of SIIA. "In this economic climate, companies are doing even more to innovate. Headsprout has demonstrated a commitment to innovation and quality that is reflected in their selection as a finalist for the CODiE Awards. I am pleased and proud to have them listed among the winners."
Originally called the "Excellence in Software Awards," the CODiEs were established in 1986 by the Software Publishers Association (SPA), which preceded the Software & Information Industry Association (SIIA). The program was created so that pioneers of the then-nascent software industry could evaluate and honor each other's work. Since then, the CODiE Awards program has carried out the same purpose - to showcase the software and information industry's finest products and services and to honor excellence in corporate achievement and philanthropic efforts.
About Headsprout
Headsprout was founded in 1999 by a team who has spent the last 30 years improving education for young children. Headsprout's mission is to be a major force in helping eliminate illiteracy in young children in this country, by making its patented instructional technology, the Sprout Learning Technology, available for children everywhere via Internet-delivered instruction. Headsprout is a privately held company based in Seattle, WA. For more information about Headsprout, please visit http://www.headsprout.com.
About SIIA
The Software & Information Industry Association (SIIA) is the principal trade association for the software and digital content industry. SIIA provides global services in government relations, business development, corporate education and intellectual property protection to 500 leading software and information companies. For further information, visit http://www.siia.net.
http://www.facebook.com/headsprout
http://www.twitter.com/headsprout
Headsprout
Victoria Burwell
1-800-401-5062 x1600
SIIA
John Crosby
202-289-7442
###