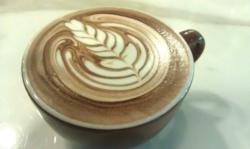 We want to help the community rediscover what fine coffees are all about.
Los Angeles, CA (PRWEB) July 06, 2012
Brew Coffee Bar, Inc. has secured a new coffee shop location in Los Angeles at the Sunset Tower (CNN) in Hollywood on the corner of Sunset Blvd and North Cahuenga Blvd. The site marks the company's second physical location overall in addition to its mobile café truck that serves in downtown in front of California Plaza. The location, smack dab in the heart of local businesses and the local Hollywood community, is sure to be a hit with those who appreciate finer coffees. With an exquisite line of Stumptown espressos and direct-trade coffees, Brew Coffee Bar wants to remind the Los Angeles community that it doesn't have to settle for just average coffee.
"Opening in Hollywood is our way of raising the bar and the expectations for a coffee shop in Los Angeles. We want to help the community rediscover what fine coffees are all about," says BCB. Brew Coffee Bar offers a variety of specialty coffees from Stumptown Coffee Roasters, organic leaf teas from MEM Tea Imports and decadent pastries such as scones, cookies, muffins, and delicious chocolate croissants. The company's mobile coffee truck runs a daily route in Los Angeles and Santa Monica, and customers can even book Brew Coffee Bar to come and serve special events and gatherings.
As the first mobile truck to exclusively serve direct-trade Stumptown Coffee and Espressos, Brew Coffee Bar is hoping to differentiate itself from the usual drab served in a typical coffee shop in Los Angeles and provide customers with a higher quality product and better service. For about 15-25 cents more per cup on average, customers are handed exquisite hand-picked, direct-trade coffee that is better not just for their taste buds but for their body as well. With this new location, the future looks bright for the young coffee bar and for coffee drinkers all over Los Angeles.
###
ITC is a high-end Internet Marketing firm ranked in the top 1% of their industry. ITC prides itself on being the firm handling Brew Coffee Bar's online marketing efforts.