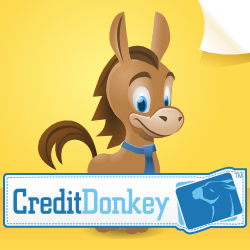 Credit cards are quickly replacing cash
Los Angeles, CA (PRWEB) September 19, 2011
With the Durbin Amendment taking effect in October cutting interchange charges in half, the folks at CreditDonkey published a new infographic illustrating how accepting small transactions can pay off for small business owners.
Infographic: http://www.creditdonkey.com/coffee.html
As younger generations continue to pull out plastic instead of cash for their everyday transactions, and technology makes it easier for merchants of all sizes to accept debit and credit card payments, cash seems to be getting the back seat.
"Much of the older generations are used to paying for their cups of coffee, packs of gum and other small purchases with cash," said Charles Tran, founder of CreditDonkey. "But today's young adults pull out their credit cards for everything – from 99 cent iTunes purchases to soda or lattes from the neighborhood coffee shop. Credit cards are quickly replacing cash and many young adults choose where they shop based on whether or not credit is accepted."
Here are just some of the numbers revealed by CreditDonkey in their latest infographic:

Credit and debit account for 42% of all transactions of $20 or less
While cash is still the payment choice for many when it comes to transactions that are less than $10, many prefer plastic when it comes to transactions that are just $25 or more
Credit and debit usage can lead to a higher purchase amount – a new study shows that people purchase more junk food at the grocery store when they pay with plastic as opposed to check or cash; the dollar value of healthy food remains the same
Those who use credit cards purchase an average of $67.60 at the grocery store; those with debit purchase an average of $60.10; and those with cash purchase an average of $37.90
Of course, while credit and debit cards may be profitable for small merchants and convenient for consumers, many consumers have learned that using plastic for their coffee and other small purchases can be costly. As consumers become wise to these expenses, they will change their habits, so those small businesses (including local banks and credit unions) who institute the following fees may find their customer base decrease:
Withdrawal fee at coffee shop ATMs: Some coffee shops and delis have installed ATMs in their establishments instead of accepting credit and debit card payments at the register; these machines charge a fee to withdraw money, making a $3 latte ultimately cost the consumer $6
Overdraft fees: Banks and credit unions are charging their customers an upwards of $35 for overdrawing their account; when that $3 latte causes a consumer to overdraw their checking account, it will soon become a $20, $30, even $38 cup of coffee
"Consumers and small merchants can benefit from the convenience that's offered with credit and debit," said Tran. "It's just a matter of doing some research to know what charges are involved and what can be done to minimize those expenses for both the customer and the business owner. When merchants warm up to the concept of coffee being paid for by credit, they will start to see the rewards."
Consumers and small business owners can visit CreditDonkey to compare credit card applications to make informed credit decisions. CreditDonkey publishes credit card research, informed opinions and trend analysis to help Americans save time and money.
###