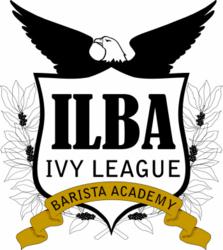 "I came their coffee school knowing nothing and left feeling very confident in my ability to handle anything that came my way in starting my own business in the coffee industry." - Mark from California
San Diego, CA (PRWEB) October 20, 2012
ILBA Coffee School has a team of consultants and trainers with a wide variety of experience in the coffee industry that is essential to operating a successful coffee business. Their 10,000 square foot facility in San Diego California is dedicated to all aspects of the coffee industry. Their state of the art training room offers multiple espresso machines to train on ranging in price and quality, giving their students firsthand experience in choosing what machine is best for them. Their coffee school provides a platform to give the barista in training a real life cafe setting for role play and hands on training.
Together their team has started over 550 coffee businesses worldwide, since 2002. They have worked with some of the largest companies in the industry including private, public, and franchise based ownership. As well as assisted hundreds of first time business owners in successfully opening their coffee business. Their customers range from stay at home Moms to seasoned entrepreneurs and professional baristas. ILBA Coffee School has a unique story that explains how they built such a successful training team. Their coffee school consists of multiple trainers, consultants, designers, layout specialists, product specialists, project managers, fabricators and general contractors. Together, they can assist their students in every facet of the coffee business.
IILBA Coffee School is more cost effective than any other school because they concentrate specifically on the most important skills and techniques in barista training and coffee business operations. Their trainers and consultants incorporate group learning, individual coaching, and one-on-one hands on coaching. Their goal is to provide their students with the proper techniques and knowledge to run a successful coffee business. ILBA coffee school has a wide variety of classes that are designed for specific levels of training such as Beginning Barista Training, Advanced Barista Training, and Coffee Business Marketing and Operations.
October will be the last group training they offer for 2012. The next group class will be starting in January.