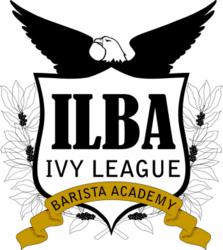 San Diego, CA (PRWEB) October 29, 2012
States nationwide have cut $15.2 billion from college funding, or 17.4 percent. Higher education is increasingly necessary to make it in the workforce; yet tuition is increasingly unmanageable. These numbers surface as presidential candidates boast their sure-fire solutions to the daunting figures; Obama hopes to expand federal student aid while Romney argues that increased aid has only encouraged colleges to charge more. The attendance demands at the ILBA Coffee School this holiday season would suggest economy-minded students have found their own solution.
The vocational training though ILBA coffee school puts students on the fast track to a return on their investment in the perpetually growing, proven recession-proof industry of gourmet coffee. This December will boast a dynamic variety of class packages to suite individual needs. The 3-Day package guides students through a robust, hands-on experience for cultivating basic barista skills. The 4-Day goes a step further, honing advanced techniques with top-standard brewing methods, espresso extraction, milk steaming, even latte art.
The 5-Day Intensive proves to be the most economic option in several ways; not only do students get the most practice and instruction for their dollar, but this unique package focuses on the operational, business side of attaining success in any coffee venture. Students are exposed to the no-nonsense practicals and logistics of managing a coffee business, branding and marketing conceptualization, even navigating government bureaucracies. There is even customized private training and roasting workshops at their 10,000 square foot roasting facility. Frankly put, no other school does this. ILBA coffee school is the only one with a course offering diversified enough to equip students to weather an ever-changing economy.
Nevertheless, the greatest catalyst bringing student of Ivy League Barista Academy is the turn-key infrastructure of coffee-based services in which ILBA Coffee School is just the first step. This infrastructure, aptly named Coffee Shop Experts, offers everything from café design and construction to wholesale fair trade coffee. So whether the student is a seasoned entrepreneur recognizing the opportunity of a burgeoning industry in a bleak economy, or a hopeful start-up new to the coffee scene, ILBA coffee school has become a popular first step, and viable solution to otherwise unfeasible education costs. Economy-minded coffee lovers can sign up now or learn more before December seat are sold out at ILBAcoffeeschool.com!