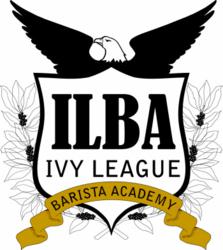 San Diego, CA (PRWEB) November 28, 2012
Despite the fact that this Barista training course was never expected to happen, it is now nearly maxed-out, full of eager coffee lovers and small business enthusiasts ready for a hands-on Barista experience and intensive business training. There are a few theories as to what has brought about ILBA Coffee School's unprecedented success.
Five percent. This may seem like an unimpressive number, but amidst the US's economic gridlock and ever-stagnant incomes, the College Board's recent announcement of a 5 percent national increase in tuition (this fall alone) is 5 percent more cash that Americans just don't have. Yet while university bound students are wondering how many years it will take them to pay off their mountains of loans, the students at ILBA Coffee School are able to pay less than a fourth of the cost of the average tuition. This economic alternative to mainstream education is attracting students looking for something more cost-effective and an immediate solution for their future.
In fact, for less than a fourth a cost the national average, students are given the tools to immediately enter the workforce and thrive in a lucrative career in the coffee industry, giving reason to believe it is the barista school's practical, career minded instruction and experience that is cause for their success. The vocational training though ILBA Coffee School puts students on the fast track to a return on their investment in the perpetually growing, proven recession-proof industry of gourmet coffee.
This December will boast a dynamic variety of class packages to suite individual needs. The 3-Day package guides students through a robust, hands-on experience for cultivating basic barista skills. The 4-Day goes a step further, honing advanced techniques with top-standard brewing methods, espresso extraction, milk steaming, and even latte art.
The 5-Day Intensive proves to be the most economic option in several ways; not only do students get the most practice and instruction for their dollar, but this unique package focuses on the operational, business side of attaining success in any coffee venture. Students are exposed to the no-nonsense practicals and logistics of managing a coffee business, branding and marketing conceptualization, even navigating government bureaucracies. There is even customized private training and roasting workshops at their 10,000 square foot roasting facility. Frankly put, no other school does this. ILBA Coffee School is the only one with a course offering diversified enough to equip students toweather an ever-changing economy.
If it's not the price bringing the students in troves, or the breadth of the education, it may be the turnkey infrastructure of coffee-based services of which ILBA Coffee School is just the first step. This infrastructure, aptly named Coffee Shop Experts, offers everything from café design and construction to wholesale fair trade coffee. So whether the student is a seasoned entrepreneur recognizing the opportunity of a burgeoning industry in a bleak economy, or a hopeful start-up new to the coffee scene, ILBA Coffee School has become a popular first step, and viable solution to otherwise unfeasible education costs.
Though the last minute classes were not expected, the barista, business, and coffee roasting instructors at ILBA Coffee School are more excited than ever to see the classes in their highest demand ever as they equip students to thrive in successful coffee businesses. Students who want to snag the last 2 spots in the popular class can still get in before it's too late at https://ilbacoffeeschool.com/contacts/signup