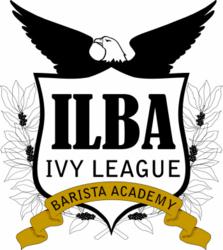 San Diego, CA (PRWEB) December 13, 2012
Despite the fact that December usually marks a hiatus for the burgeoning coffee school, popular demand left ILBA's staff happy to meet the increased demand from students wanting to use their holiday vacation time to immerse themselves in the likes of whole bean roasting, coffee business tactics, and even mastering the art of creating a gourmet eggnog latte.
For many, registering for the Barista training course is a gift with the tag, "From: me. To: me," as they take the fundamental first-step investment in their coffee careers. Some are current business owners wanting to give their current skills a masterful edge while others will be learning the difference between coffee and espresso for the first time. But whatever the case, everyone graduating from the upcoming December and January courses will walk away not only with a free T-shirt for showing off their love of coffee, but they'll walk away ready to ring in the New Year with a skillset found nowhere else in the world.
This January's coffee training course will boast a dynamic variety of class packages to suite individual needs. The 3-Day package guides students through a robust, hands-on experience for cultivating basic barista skills. The 4-Day goes a step further, honing advanced techniques with top-standard brewing methods, espresso extraction, milk steaming, and even latte art.
The 5-Day Intensive proves to be the most economic option in several ways; not only do students get the most practice and instruction for their dollar, but this unique package focuses on the operational, business side of attaining success in any coffee venture. Students are exposed to the no-nonsense practicals and logistics of managing a coffee business, branding and marketing conceptualization, even navigating government bureaucracies. There is even customized private training and roasting workshops at their 10,000 square foot roasting facility. Frankly put, no other school does this. ILBA coffee school is the only one with a course offering diversified enough to equip students not only for barista skills, but to weather an ever-changing economy.
Students who want to get their hands on their free ILBA Coffee School t-shirt and snag the last few spots in the popular class can still get in before it's too late at ILBACoffeeSchool.com.