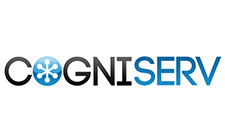 The acquisition will strengthen our county government document services line of business in the southern U.S.
Irving, TX (PRWEB) May 20, 2013
Expanding its regional presence in the document services marketplace, Cogniserv today announced that it has completed the acquisition of Scantiva, a document management services and document preservation company headquartered in Irving, TX.
Established in 2009, Scantiva president, Doug Daly, began providing document management services to Texas county governments. Because of his proprietary technology and operational efficiency, Mr. Daly was able to quickly expand to service counties in Texas and surrounding regions. Scantiva continued its expansion to hospitals, school districts, and commercial businesses.
According to Brian Rathe, CEO, Cogniserv, "The Scantiva team has done an incredible job of expanding their operation over the South Central U.S. market in a very short period of time. The acquisition will strengthen our document services line of business in the southern U.S., and further demonstrate our breadth and capabilities of document management, scanning, and preservation services. Additionally, it will also expand our relationships with county government."
Scantiva will become part of Cogniserv's county government document services division.
"We are proud to become part of the Cogniserv team," commented Doug Daly, President, Scantiva. "The document services in the public sector has evolved into a very sophisticated and technology driven marketplace. As part of Cogniserv, we now have a more robust infrastructure of systems and human capital that brings greater resources to Scantiva clients dramatically advancing efficiencies of document services."
About Scantiva
Headquartered in Irving, Texas, Scantiva offers document management services to county government, hospitals, school districts, and commercial businesses in Texas and surrounding regions.
About Cogniserv
Cogniserv document management services and web-based software solutions enhance efficiency and profitability for all government and commercial businesses. In addition to document services, Cogniserv delivers comprehensive cloud-based mobile workforce automation software and field data collection technology for mobile devices. With this comprehensive suite of services and products, Cogniserv is an industry leader for document management and solutions.
For more information about Cogniserv, visit http://www.Cogniserv.com.