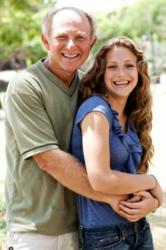 A loss of oxygen that can happen naturally with age could block the mental thought process and contribute to memory loss.
Seattle, Washington (PRWEB) December 08, 2012
Procera has launched its new cognitive enhancement formula for men and women online. This natural solution to help with memory loss, lack of focus and stress has been clinically proven to contribute to better brain function. The new enhancement product is available for a special discount price online to allow those searching for a reliable and natural solution to reverse loss of memory.
Feelings of tiredness, irritability, lack of concentration and focus could be signs of premature mental decline according to research. This condition can be caused by stress or the aging process in both men and women.
A loss of oxygen that can happen naturally with age could block the mental thought process and contribute to memory loss. The new Procera formula works to restore brain power.
According to the completed clinical trials, the new cognitive formula is shown to increase memory, as well as stimulate the neurotransmitters that help keep the mind and memory sharp.
This product has been developed for over 20 years by two leading Neuro-Cognitive scientists. It is now being sold to the public online.
While mental conditions like Alzheimer's and Bi-Polar can cause memory loss, those being treated for such illnesses would likely not benefit from the use of the Procera product. This new enhancement formula is designed for average men and women that would like to gain better control over concentrating, memory and alertness that can be taken away due to many factors.
The launch of this new brain formula is now combined with an exclusive online offer. The purchase of a two-month supply of this new product will result in an extra month at no cost. This new online-only offer is created so that men and women can sample a full 90 days of the cognitive benefits that are provided. A complete guarantee is offered for the purchase price.
About Procera Cognitive Enhancer
The Procera Cognitive Enhancer product has been developed over the course of 20 years to ensure that all clinical trials and information has been completed to make this product ready for the market. The enhancement of memory, brain functioning, blood flow and critical thinking skills represent some of the clinically proven benefits of this new nutritional supplement. The Procera Cognitive Enhancer is sold entirely online to provide those with memory issues around the world the ability to purchase monthly supplies without a prescription.