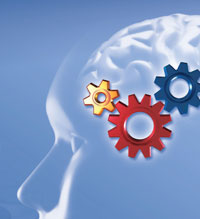 Placing someone in a role where they are 'in over their head' often leads to bad decision making. The CPP predicts the level of complexity at which people can currently operate well and it predicts their future capacity for development.
(PRWEB UK) 19 May 2011
In today's turbulent times it is vital that organisations identify and develop the leaders who will successfully deal with the uncertainties and complexities of their future role. Placing someone in a role where they are overwhelmed by uncertainty and unaware of the long term implications of their judgements often results in personal stress, lack of vision and a flawed business strategy. It can de-rail a career and, at worse, an organisation.
The Cognitive Process Profile (CPP) is a computerised psychometric tool which measures peoples' thinking processes as they solve problems in complex and unfamiliar environments. Used widely around the world, but relatively unknown in the UK, it is a vital tool to have when looking to select or develop people into leadership roles.
The CPP indicates the level of complexity at which people can currently operate well and it predicts their future capacity for development. This can be matched to roles within an organisation and used in such areas as executive recruitment, succession planning, creating teams and leader development.
Creative Edge Consulting Ltd are business psychologists specialising in leader development. They have recently signed an approved supplier agreement with the psychometrics' developer, Cognadev, to be able to offer the CPP tool and CPP training in the UK.
Terry Sexton, MD of Creative Edge said: "Having worked with senior executives in the UK for more than 10 years I realised there was an increasing need for a tool that could identify the level of complexity and uncertainty at which people do their best work. The CPP fills that need perfectly and will help develop leaders now and for the future who can take uncertainty and turn it into opportunity."
Originally developed in South Africa, the CPP has already been taken by over 180,000 people across a diverse range of industries and sizes of organisation, from SME's to global corporations. Creative Edge Consulting are confident the psychometric will prove to be a vital aid to HR, OD and L&D professionals in the UK.
For more information, or to find out about upcoming CPP training courses, call Kate on 01303 812007 or e-mail enquiries(at)creative-edge-consulting(dot)com
Next date for CPP Training: 14th & 15 June 2011 (2 days)
About Creative Edge Consulting Ltd
Established in 2004 by Terry Sexton, BSc, MSc, MBA, Creative Edge Consulting is a business psychology consultancy specialising in leader development. Working alongside clients from various industry backgrounds Creative Edge uses psychology to identify, develop and enable future business leaders who can deliver sustainable success for teams, organisations and the wider society. Creative Edge Consulting delivers practical advice and pragmatic solutions across the UK and Europe.
###