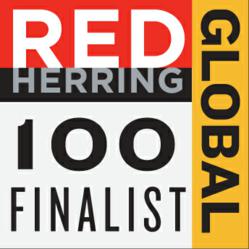 Receiving such recognition accentuates confidence put in by our clients in our committment to Technical Excellence and Goal Oriented Technical Consultancy Practice
Maharashtra, India (PRWEB) November 12, 2012
Cognosys Technologies, winner of this year's Red Herring Top 100 Asia Company Award, announced that it has been selected as a finalist for Red Herring's 2012 Top 100 Global award, a prestigious recognition honoring the year's most audacious and far reaching private technology companies from across the globe.
The Red Herring editorial team selected the companies demonstrating the most innovative technologies and business models originating from over 1000 companies from over 40 nations. These companies, representing past Red Herring Asia, Europe and North America awards, are judged on a range of qualitative and quantitative metrics, including but not limited to, technology innovation, financial performance, growth criterion, management's execution standards, potential globalization of the strategy and market share improvement. "Technology companies are becoming the bright spot in the economic outlook based on their increasing role within macro-economic environments," stated Alex Vieux, Chairman of Red Herring. "2012 has confirmed the sector's vibrant activity and its resilience to widespread economic problems. An unprecedented number of entrepreneurs are attempting to jump ahead of the competition and aspire to make a difference. Breakthroughs obsolete each other faster than ever before. Cognosys Technologies has performed exceptionally in its field and strongly deserves to be singled out as one of the Red Herring Global Finalists."
"Receiving such recognition accentuates confidence put in by our clients in our commitment to technical excellence and goal oriented consultancy practice," said Chitra, MD, Cognosys Technologies. "We hope to maintain our exponential growth rate by a multi thronged approach of creative products, Unparalleled Service and Focused Technical Consultancy across verticals upholding Cognosys reputation as the company which always delivers on the dot."
Cognosys has a large spectrum of ingenious products including embedded applications,Vendor Neutral Cloud Deployment & Management suite, BI centric Hospital Management ERP Software, Algo Trading & Technical Analysis Platform, Ultra Low Cost Enterprise Cloud Storage Array, Single Click Live Video Streaming & Digital Media Management Solutions in addition to large portfolio of Middleware solutions like Low Latency Messaging ,Big Data ETL and Distributed cache solutions.