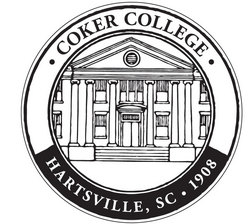 Coker College is determined to redefine what is meant by an exceptional student educational experience.
Hartsville, SC (Vocus) October 19, 2010
Coker College is pleased to announce a $1.2 million gift from the family of Major James L. Coker. The gift comes to Coker by way of a trust that was originally established by the Major in 1911 for the support and maintenance of the College.
"Coker College is, once again, indebted to our founder and his family for their ongoing support," said Coker President Dr. Robert Wyatt. "The significance of this gift becomes apparent when thought of not in terms of dollars but in terms of people. This gift will directly impact Coker's students, faculty and staff."
Wyatt believes the funds will help jumpstart some of the more compelling ideas found in Coker's "redefining ready" strategic plan.
"Coker College is determined to redefine what is meant by an exceptional student educational experience," Wyatt said.
The College is preparing students for the next step in their lives – their careers, graduate school, etc., in a different manner.
"We are preparing our students to be ethical leaders, to be financially and physically fit and to be engaged in making a difference in their communities and in other communities around the world," Wyatt said.
In accordance with the Major's intention that the trust provides for a long-term viability of Coker, the $1.2 million will be maintained in the College's endowment and managed accordingly. However, a percentage of these funds are available on a yearly basis for strategic initiatives as determined by Coker's administrative team.
"The Major's vision to provide a private high school for young women has morphed into a vibrant, engaged higher educational experience for more than 10,000 students who have passed through Coker," Wyatt added.
Coker College readies undergraduates for personal and professional success through a distinctive four-year program that emphasizes a practical application of the liberal arts as well as hands-on and discussion-based learning within and beyond the classroom. Coker is ranked among the "Best Colleges" in the South by U.S. News & World Report as well as The Princeton Review. Located in Hartsville, S.C., Coker is within two hours of the cultural, financial and recreational resources of Charlotte, Columbia, Charleston and Myrtle Beach.
###