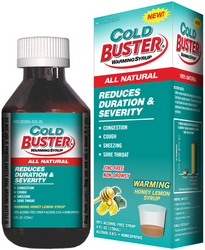 Morristown, NJ (Vocus) October 19, 2010
(Vocus) October 19, 2010 -- On September 14, 2010, the FDA Drug Safety and Risk Management Advisory Committee met to evaluate the safety of dextromethorphan, a popular cough suppressant contained in approximately 125 over-the-counter medications, such as well-known products Robitussin, NyQuil, Dimetapp, Vicks, and Delsym.
When taken in excess quantities, dextromethorphan can cause euphoria and hallucinations. This abuse, popularly known as "robo-tripping," carries risks of elevated blood pressure, heart rate and fever. Abusers can also suffer liver damage from other ingredients mixed in cough medicines, such as acetaminophen. These uses of dextromethorphan led to almost 8,000 emergency room visits in 2008, a 72 percent increase from 2004, according to an FDA report. According to a 2009 study from University of Michigan, 4-6 percent of adolescents in grades 8-12 said they had taken over-the-counter cough and cold medications to get high in the previous 12 months.
In light of this national crisis, 9 experts on the FDA Advisory Committee voted in favor of imposing strict regulations on the sale and distribution of products containing dextromethorphan. These restrictions could make the products only accessible to adults aged 18 and over, put them behind the pharmacy counter, and reduce the available retail locations down from 700,000 to 55,000. Clearly, cold medicines of the past may not be ideal for symptoms in the future.
With consumers now taking a more discriminating look at over-the-counter cold medications and the FDA potentially enforcing strict restrictions, Buster Brands, the same trusted company behind Sinus Buster and Allergy Buster, arrives with a new solution to fill the void. Just launched in the beginning of September, Cold Buster is an all-natural cold syrup that contains Pelargonium, an extract from the South African Geranium. Unlike many cold remedies that simply mask symptoms, Cold Buster speeds recovery. Pelargonium has been clinically shown to significantly reduce duration and severity of cold symptoms. With a warming honey-lemon taste, Cold Buster provides relief from congestion, cough, sneezing, runny nose, sore throat, headache, and hoarseness. And consumers can enjoy worry-free relief, since Cold Buster contains a non-drowsy formula, is not habit-forming, has no known drug interactions, and is zinc-free.
Cold Buster, in addition to Sinus Buster and Allergy Buster, can be found nationally at most major food, drug, and mass retailers. And all of the Buster Brands products can always be purchased online at http://www.busterbrands.com.
###