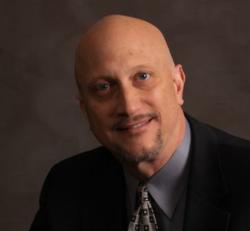 These strategies can give job seekers the edge they need to land the job they want in this economy.
(PRWEB) October 20, 2011
David Berens of Dynamic Sales Innovations will be presenting Fear Free Prospecting and Cold Calling for the Job Seeker at the Community Career Center in Naperville, IL on October 27th, 2011. In the current economic climate, with unemployment rates we haven't seen in decades, job seekers need strategies to set themselves apart from the masses of candidates most employers are flooded with. Fear Free Prospecting and Cold Calling for the Job Seeker does just that. Attendees will learn how to uncover job opportunities before they are published and actually prospect for their next job.
The Community Career Center is located just west of Route 59 at 1815 W. Diehl Road, Suite 100 in Naperville, Illinois. David will be available for questions and discussion following the presentation.
About Dynamic Sales Innovations, Inc.
Dynamic Sales Innovations, Inc. is dedicated to providing its clients with innovative, cost-effective solutions for optimizing B2B sales cycles. Focused on strategic sales development, they partner with clients to increase sales productivity with two divisions – The Sales Institute and the DSI Call Center. Both divisions operate out of DSI's headquarters in Aurora, Illinois.
The DSI Sales Institute provides effective sales training for all aspects of the sales cycle, with a special emphasis on the initiation of first contact, specifically cold calling. DSI is the only organization in the Midwest that is an accredited partner of the Behavioral Sciences Research Press and certified to provide the Fear Free Prospecting and Self Promotion Workshop, a world class training focused on helping salespeople overcome the emotional and psychological roadblocks that keep them from consistently prospecting for new business.
The DSI Call Center offers outsourced inside sales functions that help clients fuel top line growth, including B2B appointment setting, customer win back campaigns, satisfaction surveys and fund raising campaigns. Outsourcing cold calling functions has advantages in efficiency, productivity and morale.
Please visit the Dynamic Sales Innovations website (http://www.DynamicSalesInnovations.com) or contact the company's sales department (800-368-5560 or 630-701-9050) to learn more about Dynamic Sales Innovations' programs and services.
###