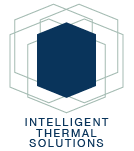 Simplify your cold chain management process
Schaumburg, IL (PRWEB) May 01, 2012
Intelligent Thermal Solutions (ITS) is proud to announce that Richard C. Ellinger, CEO and President, ITS and Principal, Temperature Assurance Group (TAG) was nominated as the 'Coolest in Cold Chain' for his contributions to temperature controlled logistics by Cool Chain IQ.
Mr. Ellinger has worked with cold chain issues, regulations and compliance, specializing in strategic business development since 2005. He holds an MBA from the University of Notre Dame, and is an Executive Advisory Board member and trainer for IQ Pharma's International Healthcare Conferences.
Through his consultative work over the last year at TAG, Mr. Ellinger has focused his training to cold chain vendors on competitive collaboration initiatives.
As CEO and President at ITS, Mr. Ellinger has used his in-depth industry experience and expertise to launch the industry's first hybrid small package solution that is both durable and reusable. "I am honored to be nominated for this award and am looking forward to what lies ahead for temperature-controlled packaging. As the market shifts from complex one-use packing systems to easy-to-use re-usable systems ITS is in a position to provide solutions that help organizations save money, simplify their the cold chain management process and reduce their carbon footprint," said Ellinger.
Congrats to all the nominees. Winners will be announced in May.
About Intelligent Thermal Solutions
Intelligent Thermal Solutions, LLC is headquartered in Schaumburg, Illinois and manufactures 120-hour temperature-assured cold chain containers for safely shipping pharmaceuticals and biologics worldwide. ITS earned two 2011 Greener Package Awards for Environmental Impact and Innovator of the Year. http://www.IntelligentThermalSolutions.com
About Cold Chain IQ
Providing an international resource centre for the temperature control life science professional, Cold Chain IQ delivers insightful, unbiased information about today's 'hot topics' around the world.
ColdChainIQ.com (http://bit.ly/HPUPvR)