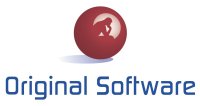 The impact of these ERP upgrades is often huge, while Original Software's goal is to transform them into an "Easy Repeatable Process".
(PRWEB UK) 19 April 2012
Original Software, the leading Application Quality Management (AQM) vendor, today announced an innovative four-pronged approach to help Oracle users reduce the pain of implementing ERP upgrades while reducing the associated risks. The impact of these ERP upgrades is often huge, while Original Software's goal is to transform them into an "Easy Repeatable Process".
"Each of these four elements are essential to transform the upgrade landscape", commented Colin Armitage, CEO at Original Software, "and it is their cohesive integration that is the key."
The first element is an AQM system that provides the essential communication, collaboration and controls for each project. The second element is impact analysis so the extent of the upgrade can be rapidly understood, planned and the appropriate resources allocated. The third element empowers manual testers to reduce the impact of this painful activity, supported by an easy migration to test automation to further reduce the workload in the future. The final element are sets of pre-built test cases covering the key modules of Oracle E-Business Suite, which have been developed in conjunction with TruTek, a national provider of Oracle training and Oracle consulting services.
At COLLABORATE 12, Original Software in partnership with TruTek, will be hosting a series of presentation topics on Oracle E-Business Suite upgrades, throughout Monday, 23rd and Tuesday 24th, which will be held in the Vista Suite.
John Miner, Original Software Operations Director, Americas, will be presenting a conference session in the Suite, on the subject of application quality management that explores a strategy for testing Oracle upgrades and offers best practice. The presentation: "Mission Impossible? A Strategy for Testing Your Upgrade to R12", will be held at midday on Tuesday 24th.
"The Oracle E-Business Suite community faces multiple challenges as they move from Release 11i to 12.x and potentially beyond to Fusion," says Miner. "Original Software's intuitive solution is designed for business analysts, IT and end users that directly tackles Oracle E-Business Suite application quality issues by ensuring that the implementation or upgrade delivers the business results the company would expect."
COLLABORATE 12 is a Technology and Applications Forum for the Oracle Community organised by the Oracle Application User Group, (OAUG), and helps users of the full family of Oracle business applications and database software gain greater value from their Oracle investments. It takes place on Sunday, April 22nd through to Thursday, April 26th at the Mandalay Bay Convention Center, Las Vegas, Nevada, USA. The event brings together three major independent users groups, IOUG, OAUG and Quest, to offer in-depth education and networking opportunities, which will bring an expected 5,000 plus attendees.
Original Software will be showcasing their application quality management solution every hour on booth 1746, where users of not only Oracle E-Business Suite, but also, JD Edwards and PeopleSoft technology, will be able to discover an "Easy Repeatable Process" ensuring a faster, easier and safer upgrade process.
For more information about Original Software's unique approach to Oracle upgrade quality management, please visit: http://www.origsoft.com/solutions/oracle-software-testing/
About Original Software: (http://www.origsoft.com)
With a world class record of innovation, Original Software offers a solution focused completely on the goal of effective quality management. By embracing the full spectrum of Application Quality Management across a wide range of applications and environments, the company partners with customers and helps make quality a business imperative. Solutions include a quality management platform, manual testing, full test automation and test data management, all delivered with the control of business risk, cost, time and resources in mind.
More than 400 organizations operating in over 30 countries use Original Software solutions. Current users range from major multi-nationals to small software development shops, encompassing a wide range of industries, sectors and sizes. We are proud of our partnerships with the likes of Unilever, Euronet, Intuit, Pfizer Pharmaceutical (Ireland), HMV, DHL, Coca-Cola, Skandia, HSBC and many others.
Press contact:
Maria Martin
Original Software
+44 1256 338 666
press(at)origsoft(dot)com